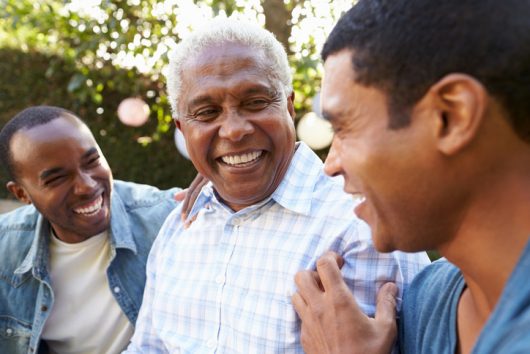 Getting all on 4's may be the best tooth replacement option for any patient who needs to replace a full arch of teeth. Generally considered a suitable, more permanent alternative to dentures, this procedure protects your jaw health and (unlike with dentures) you won't have to fear teeth shifting in your mouth. But as with any large dental procedure, the price of all on 4 dental implants is something you'll need to learn about before undergoing the procedure.
All on 4 Patient Candidacy
The great thing about all on 4 implants, is that the dental implants are specially placed into high-density bone areas in the jaw. Many patients benefit from this aspect of the procedure, seeing as traditional implants often require special bone grafting procedures for patients who suffer from bone loss in the jaw.
Many patients undergoing the all on 4 procedure have struggled with their dental health for an ongoing amount of time. Some patients that would otherwise have needed dentures at relatively young ages (during their 30's, 40's or 50's) can opt for a permanent tooth replacement option with all on 4's instead. Because the implants are expected to last a lifetime, choosing all on 4's rather than dentures should be cheaper in the long-run, seeing as dentures often need to be replaced and refitted. All on 4 implants, on the other hand, prevents degeneration on bone tissue in the jaw, largely preventing further dental complications throughout a patient's lifetime.
But regardless of age or why a patient chooses to undergo the procedure, all on 4 implants tend to be a great option for anyone who needs to replace a full arch of teeth. Even patients who are older than 60, or those who have lost a large number of teeth due to an accident, can undergo the procedure.
Most patients who struggle with their teeth before getting implants are satisfied with the results. Especially because their new smile is not only more reliable and less prone to causing dental problems, but also because the new teeth look beautiful, white and flawless.
All on 4 Dental Implants – Price and Procedure
When it comes to the cost and treatment time of getting all on 4 implants, patients still win all the way.
Whereas getting a traditional dental implant can take months, where bone tissue needs to heal between different phases of treatment, implant surgery for all on 4s is a one-day procedure. This means you'll only need to go into surgery once to have the implants placed. After the initial surgery, you'll get a temporary set of teeth while waiting for the bone to grow and heal. Once the bone is properly healed, your new set of teeth will be mounted on the implant posts in your jaw.
The price of all on 4 dental implants also compares excellently with traditional implants. While a single-tooth, traditional implant can cost as much as $4250 or more, the average price for a whole arch of teeth (meaning either upper or lower teeth) with all on 4 implants averages at about $28,000. Treatment cost could vary, however, depending on additional procedures any particular patient might need or the location of the dentist performing the procedure.
However, to reduce the cost of the procedure, it's best to visit a single dentist to perform all the work. This is usually possible when visiting a dental clinic where the all on 4 procedure is often performed. If more of the work involved can be done in one place, it helps cut back on dental implant costs.
At Dr. Stone's practice in Fort Lauderdale, FL, an on-site lab ensures that patients get the best dental prosthesis while cutting out the cost transport between the dental practice and technician's laboratory. Dr. Stone is also a qualified prosthodontist, meaning he specializes in helping patients with tooth replacement and restorative procedures, like placing crowns, veneers and more.