Dr. Stone, DDS – Prosthodontic Care for Wilton Manors Patients
Patients from Wilton Manors often visit our dental practice for specialized dental treatment from Dr. Stone. Dr. Stone is a dental specialist with over thirty years' experience practicing as a qualified prosthodontist.
His areas of specialty includes a wide variety of restorative and cosmetic procedures such as dental implants, dentures, crowns, bridges and veneers, among other things. The practice also offers cosmetic procedures such as tooth whitening, Botox and Juvéderm.
Because Dr. Stone is a specialist, he prides himself in offering only the latest, most advanced dental treatments at the practice, so every patient gets only highest level of dental care. His practice boasts an on-site a laboratory, as well as an intra-oral camera that allows patients to view exam photos on a monitor. After all, this is your smile, and you deserve to understand the work that goes into improving it!
Call us: 954-568-9100
Contact Us today for a FREE consultation.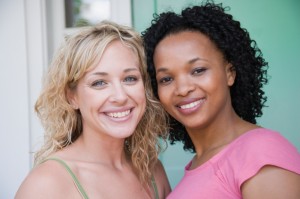 Emergency Dental Treatment
To help patients in crises, Dr. Stone also handles dental emergencies on the same day you call whenever possible. No one should suffer from a toothache longer than necessary, but unfortunately patients often find themselves in a position where their regular dentist is booked full far ahead, and they feel uncertain about seeing someone else. If you find yourself in this position, feel free to give us a call! With Dr. Stone's special knowledge in restorative dentistry, you can be certain you're in good hands. Dr. Stone has an in-depth understanding of various restorative procedures, like placing crowns, and fixing teeth through using either fillings, or dental inlays and onlays.
Financing Options
To make dental treatment more accessible, the practice allows patients to use their CareCredit cards to finance dental procedures. This is especially useful for patients undergoing large procedures, such as getting dental implants, or implant-supported dentures. Because dental implants are an investment in your self-confidence, health and convenience, but unfortunately many patients opt for less permanent options for financial reasons.
Visit Us
Not sure Dr. Stone is the right dentist to fix your smile? We believe the results speak for themselves, so if you feel unsure about whether Dr. Stone is the right dentist to perform your cosmetic procedures, we encourage you to take a look at our before and after photos and learn more about Dr. Stone. Read our reviews too!
But we realize that nothing beats talking to dental professional in-person before making a choice. Your dental health plays a large part in your quality of life and self-confidence. Dr. Stone knows that your dental health is a personal concern to you, and you want to feel comfortable with the team of dental professionals helping you achieve your goals. So to help you decide whether or not Dr. Stone is the right dentist for your needs, feel free to schedule a consultation where you can ask any pressing questions.
We do our best to provide the best care that we can and help you feel at ease. If you have any question, or would like to make an appointment, feel free to contact us. We look forward to hearing from you!