Get the Smile You Deserve from an Experienced Ft. Lauderdale Cosmetic Dentist!
Prosthodontics is the clinical name for what many refer to as cosmetic dentistry. Becoming a Prosthodontist requires years of rigorous training, learning a special understanding of the dynamics of the smile, in order to restore natural teeth, and create smile makeovers for patients with missing, broken, or damaged teeth and oral structures.
They say a beautiful smile is the best thing you can wear. We couldn't agree more (take a look at our before and after pictures for some great inspiration).
Ft Lauderdale cosmetic dentist, Dr. Stone, DDS (Doctor of Dental Surgery), built his practice after many years of training beyond dental school. As an experienced dentist Prosthodontist, Dr. Stone is trained to manage the most complex dental treatment cases. From patients requiring rehabilitation after a traumatic injury to creating new smiles for those born with genetic facial deficits, Prosthodontists have the special diagnostic skills needed to restore smiles to the very best that they can be. These skills make cosmetic dentistry truly both an art and a science.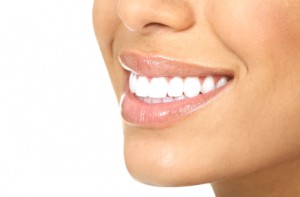 If you are seeking reconstructive or cosmetic dentistry in Ft. Lauderdale, you should do your research before choosing a dentist in order to ensure proper care. Dr. Stone has been practicing cosmetic dentistry in Ft. Lauderdale for over 30 years. As an American Dental Association specialist, Dr. Stone is qualified to offer service in state-of-the-art procedures and techniques such as:
Complex Case Management Involving Multiple Specialists
Traumatic and Genetic Injuries for Adults
Maxillofacial Prosthetic Procedures (Such as Oral Cancer Reconstruction and Obturators)
We are located at 2601 East Oakland Park Blvd, Suite 501, Fort Lauderdale, FL 33306. Click here for Google directions. Our onsite laboratory allows for your custom dental appliances to be fitted by Dr. Stone and our technicians on our premises to ensure they work for you in a timely and accurate manner.
Call us: 954-568-9100 or
Email Us
today for a
FREE consultation
.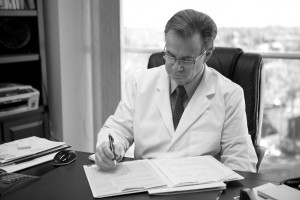 Prosthodontic training consists of rigorous clinical and didactic preparation in the basic sciences, head and neck anatomy, biomedical sciences, biomaterial sciences, function of occlusion (bite), TMD (Temporomandibular joint disorder), and treatment planning and experience treating full-mouth reconstruction cases, and esthetics. Due to this extensive training, prosthodontists are required to treat complex cases, full-mouth rehabilitation, TMJ related disorders, congenital disorders, and sleep apnea by planning and fabricating various prostheses. There are only 3,200 prosthodontists in comparison to 170,000 general dentists in the United States. (Source: Wikipedia: http://en.wikipedia.org/wiki/Prosthodontics)
Cosmetic dentists regularly lead teams of general dentists, dental specialists, and other health care professionals to develop solutions to address the most complex dental needs. With their advanced training, Prosthodontists can improve your appearance by fixing broken, discolored, misshapen or missing teeth and associated structures.
Next: See What Our Patients Say
Contact us if you have a question or to schedule your complimentary consultation!
Contact Us