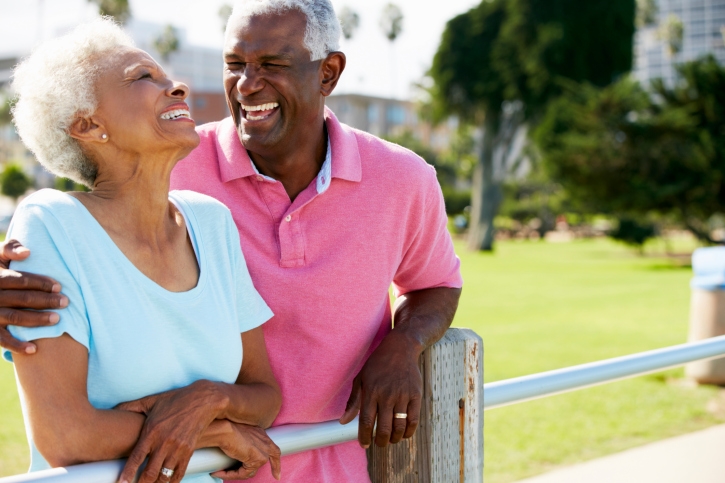 Most of us are lucky enough to be born with a healthy bone structure, which includes the jaw bone. When you're young, your smile is wide and robust. And like all bones, the upper and lower jaw bones undergo regular cycles of generation and resorption that generally do not affect your appearance. It may seem like a thing of the past, but if you find the right dentist, you can get a facelift with dentures.
However, the cycle of jaw bone growth can be affected by time, nature or circumstance. The loss or decay of teeth, for example, signals the body that the calcium to support those teeth is no longer needed. When that happens the jaw bone, which once supported those teeth, begins to diminish in size.
Actually, most dentists hate doing dentures—I absolutely love doing them."
– Dr. John C. Stone
For many patients, traditional dentures are the answer to replace missing teeth. But for all the advantages dentures provide in biting, chewing, and speaking, they lack one key quality—they don't stimulate the jawbone, encouraging regrowth of vital oral tissue. The jaw essentially ignores the dentures and continues to regress.
The result of jaw bone resorption is apparent by the "sunken" appearance of the mouth and the chin. Even with your dentures in, a sunken jaw can make you look older than you are.
There's a solution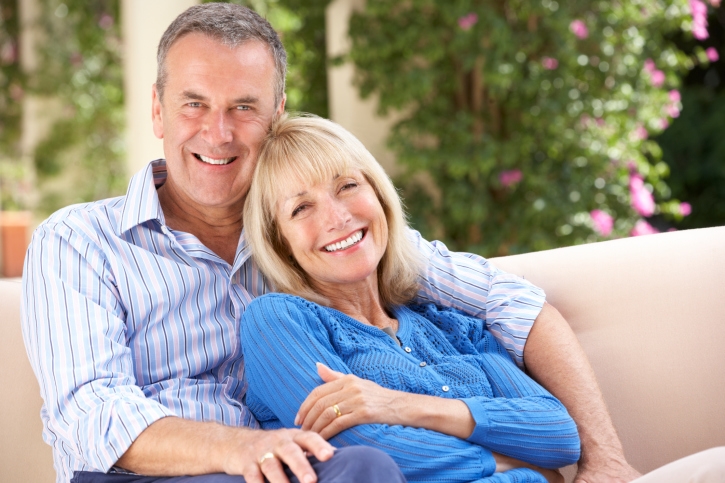 Dentures that replace teeth and give the appearance of a facelift are a practical solution to jaw bone resorption. These affordable, comfortable dental appliances are fashioned to work in alignment with your jaw. They provide stimulation through chewing and normal use that encourages the regeneration of the jaw bone.
When your facial bones retain their normal shape and function, you'll find these benefits:
fewer wrinkles
plumper lips
easier eating and speaking
less jaw pain and fewer headaches
The art of creating dentures
Any investigation of dentures begins with a thorough consultation with an experienced prosthodontist (cosmetic dentist). In Ft. Lauderdale, Dr. John C. Stone has specialized in this field for more than 30 years. "Actually, most dentists hate doing dentures," he says. "I absolutely love doing them."
Be sure you are seeing a specialist and not simply a "cosmetic dentist." Some dentists refer to themselves as "cosmetic dentists" regardless of their specific education, training, and experience in the field. 
A complete exam, including x-rays of your jaw, is the first step in getting face enhancing dentures. Afterwards, your dental team will take you through the process, which generally involves about four visits to measure, cast, and fit your new dentures.
Get that facelift with a pair of dentures
You don't have to live with that "sinking feeling" that your smile is disappearing. New dentures that give the appearance of a fuller face can make a real difference in your appearance and your overall well-being. So, call Dr. Stone's office for a free consultation today—you could be smiling wider tomorrow.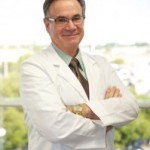 Dr. Stone
teaches dental implant therapy to dentists in two different locations: Atlantic Coast Dental Research Clinic at Palm Beach College and Broward Dental Research Clinic at Broward College. He is a specialist in tooth replacement, a Prosthodontist, and has been placing
dental implants
surgically since 1991.