Affordable Dentistry with Dr. John C. Stone, DDS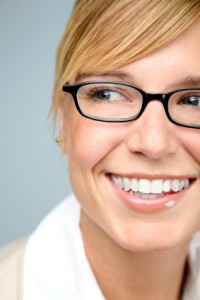 Affordable dentistry is available with Dr. Stone with a variety of options. We are a fee-for-service office, which means that all fees are collected before or at the time of service.
We also accept all insurance that allows a patient to choose his or her provider. As a courtesy, we submit all your claims, including any x-rays, narratives from the doctor, etc., to ensure you quickly receive the maximum benefits allowed by your insurance company.
We are considered "in network" with these insurance plans:
Delta Dental/PPO PREMIER
Aetna PPO Premier
DHA-PREMIER network
Here is a quick reference list of all the carriers that we are considered "in network" with:
Aetna
AmeriBen
American Dental Club
American Dental Professional Services (ADPS)
Assurant Employee Benefits
Benefit Assist ance Corp (BAC)
Benefit Management Inc. (BMI)
Benefit Plan Administrators (BPA)
Cigna
Citizens Security Life Insurance Co.
Companion Life
Dental Networks of America (DNOA) includes BC/BS of IL, NM, OK, TX and Fort Dearborn
Dental Select
Employee Benefit Management Services, Inc (EBMS)
Federated Insurance
Formula Corp
Group Administrators
Guardian
Healthscope
Kansas City Life
Kemper Insurance
Lincoln Financial Group
Meritain
Metropolitan Life (Met Life)
Noridian Benefit Plan Administrators
Pan American Life
PreferredOne
Principal
Quality Benefits
Security Life
Self Insured Services Company (Sisco)
Sheffield, Olson & McQueen (SOMI)
Sunlife Financial
Total Dental Administrators Inc
United Healthcare
(UHC/Dental Benefit Providers)
For those without insurance or who need additional assistance, there are financial arrangements for affordable dentistry available from Care Credit.

Contact us if you have a question or to schedule your complimentary consultation!
Contact Us