Affordable Dentistry with Dr. John C. Stone, DDS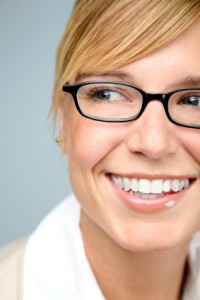 Affordable dentistry is available with Dr. Stone with a variety of options. We are a fee-for-service office, which means that all fees are collected before or at the time of service.
We also accept all insurance that allows a patient to choose his or her provider. As a courtesy, we submit all your claims, including any x-rays, narratives from the doctor, etc., to ensure you quickly receive the maximum benefits allowed by your insurance company.
We are considered "in network" with these insurance plans:
Delta Dental/PPO PREMIER
Aetna PPO Premier
DHA-PREMIER network
Here is a quick reference list of all the carriers that we are considered "in network" with:
Aetna
Allied National
Alternative Insurance Resources, Inc (AIR)
AlwaysCare
AmeriBen
Ameritas (DBA's Ameritas Life Ins. Co., Ameritas Life Ins of NY, Standard Life Ins. Co., Standard Life Ins. Co. of NY, Reliance Standard Life Ins. and Reliance Standard Life Ins. Co.)
Argus Dental & Vision Inc.
Assurant Employee Benefits
Axa Employee Benefits
Benefit Assistance Corp (BAC)
Benefit Management Inc (BMI) Benefit Plan Administrators (BPA)
Benefit Risk Management Services
Blue Cross/Blue Shield of MN
Blue Cross/Blue Shield of SC
CareFirst
Chesterfield Resources Inc
Cigna
ACS Benefits
Allegiance
Bas
Capitol Admin
Coresource (DPPO Shared admin Plus program)
CWI Benefits
Delta Health
Gilsbar
Group Administrators
Group & Pension Admin
Healthgram
Healthsmart West
Loomis
NAA
S & S Tech
Sisco
Unified Group Services Citizens Security Life Insurance Co
Companion Life
Coresource
Covenant Administrators, Inc
Cypress Benefit Administrators
DeCare
Dental Networks of America (DNOA) includes BC/BS of IL, NM, OK, TX and Fort Dearborn
Diversified Administration Corporation
EBSO (formerly Sheffield, Olson & McQueen)
Equian, LLC
Formula Corp
Group Administrators
Group Benefit Services
Guardian
Healthscope
Humana (includes Central States, Preventative Plus & Medicare)
IHC
Integrity Administrators, Inc
International Benefits Administrators (IBA)
1Kansas City Life
K G Administrative Services
Lincoln Financial Group
MedBen
Meritain
Metropolitan Life (Met Life) Momentum Plans
Mutual of Omaha
Northern Illinois Hlth Plan (NIHP) – PreferredOne
Principal
Populytics, Inc.
Revolv
Self Insured Services Company (Sisco)
Shasta Administrators
Sun Life Financial
Total Dental Administrators Inc (TDA)
Dental Management Administration (DMA)
United Healthcare (UHC)
Varipro
For those without insurance or who need additional assistance, there are financial arrangements for affordable dentistry available from Care Credit.

Contact us if you have a question or to schedule your complimentary consultation!
Contact Us