Dental Implants & Tooth Restoration in Fort Lauderdale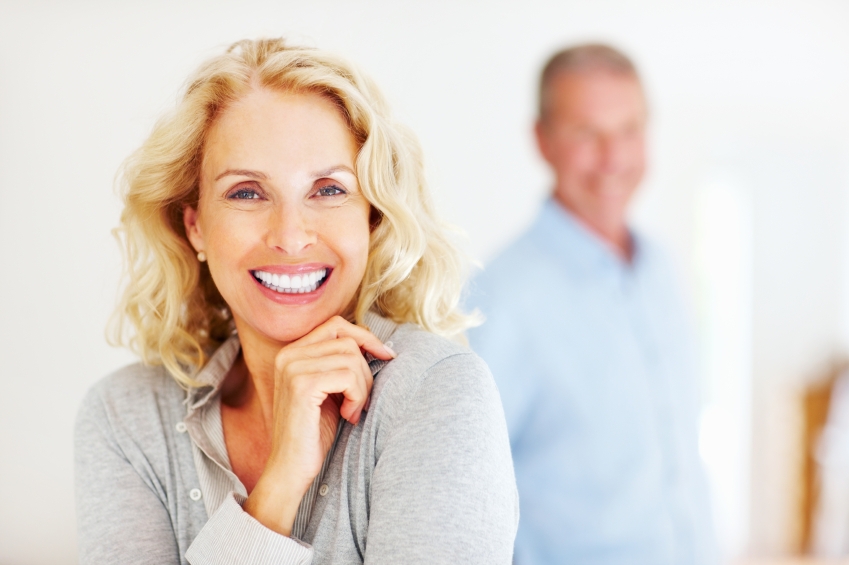 With Dr. Stone's 30-plus years of experience, dental implant surgery can be stress and worry-free. Dr. Stone is a trained Prosthodontist specializing in cosmetic dentistry and implants. If you are looking for dental implants in Fort Lauderdale, Dr. Stone is one of the most skilled and knowledgable prosthodontists you will find.
Dr. Stone not only places and restores dental implants – he has been teaching other dentists to place and restore implants in Fort Lauderdale for years.
Nothing comes closer to restoring the look and feel of natural teeth than dental implants. Dr. Stone and our expert team of dental professionals will help you improve your smile with dental implants. Get your FREE consultation for dental implants in Fort Lauderdale at our office, conveniently located on Oakland Park Blvd. just east of Federal Highway. Our onsite laboratory will fabricate your implant crowns to Dr. Stone's exacting specifications. We also offer dental implants in a day.
What Are Dental Implants?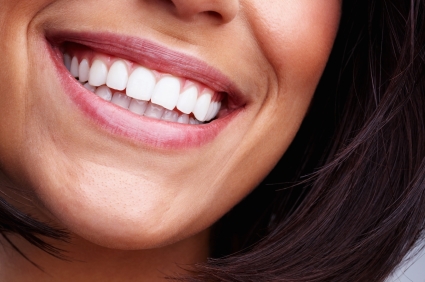 A dental implant is an artificial tooth root that a dentist places into your jaw to hold a replacement tooth or bridge. A dental implant consists of a titanium root surgically inserted into the spot of a patient's jaw where the root of a missing tooth used to occupy.
Later, after the implant has integrated into the jawbone, the implant can be used to support bridges, crowns, or even dentures. Treatment time varies depending on your healing, but the skill of the doctor doing the work is an important factor in not only healing time but successful integration of the implant into the bone.
Where Can I Get the Best Dental Implants in Fort Lauderdale?
Dr. Stone has been restoring and placing dental implants in Fort Lauderdale since 1975, and has been teaching implant techniques to dentists since 1985. Patients can be reassured Dr. Stone is one of the most skilled Prosthodontists in Fort Lauderdale.
Dental implants can help solve a number of issues related to missing and hopeless teeth. Read our FAQs and Dental Implants vs. Dentures pages for more information.
Contact us at 954-568-9100 for a FREE consultation
and more information about dental implants in Ft. Lauderdale.
Am I a Candidate for Dental Implants?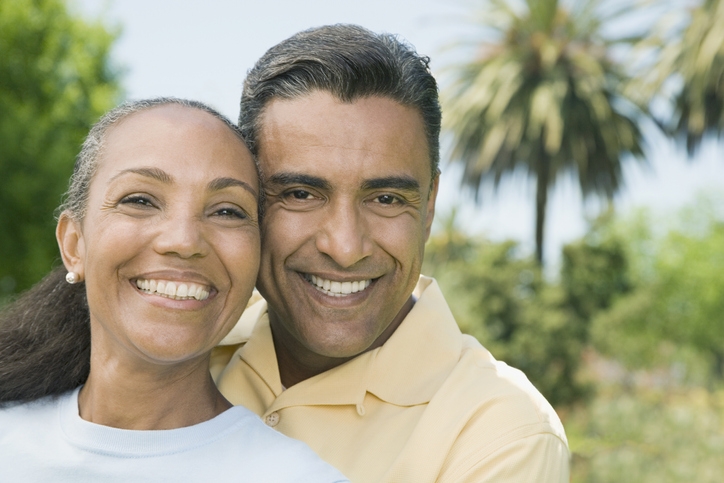 Dental implants are a good fit for most patients. Implants are for people that are missing one or more teeth, and age is not a deciding factor for adults. If you are healthy enough to have a tooth extracted, then you can have a dental implant.
Sometimes there isn't enough physical bone present to hold an implant but there are many techniques that can be utilized to fix that problem. If you are missing a single tooth, one implant and a crown can replace it. A dental implant replaces the lost natural root and the crown on top replaces the natural tooth. If you are missing more than one tooth, two or more implants can support either a permanent bridge or a removable bridge, or, even a denture.
If you are considering dental implants in Fort Lauderdale, Dr. Stone is available to discuss your options and how our team can help make your smile makeover a reality.
We also Offer One Day Dental Implants
One Day Dental Implants are often done with a crown that can be removed by the dentist, but not by the patient, with an acrylic prosthesis, rather than the conventional porcelain. An advantage to this method, is that a patient leaves the office with a beautiful new tooth, or teeth, rather than having to wear a denture while waiting for the bone to heal around the post, which can take several months. Learn more about the One Day Dental Implants Procedure here.

About Dr. John C. Stone, DDS
Dr. Stone teaches dental implant therapy to dentists in two different locations: Atlantic Coast Dental Research Clinic at Palm Beach College and Broward Dental Research Clinic at Broward College. He is a specialist in tooth replacement, a Prosthodontist, and has been placing dental implants surgically since 1975.
Our Other Dental Implant Resources:
Download Our Dental Implant Guide
The Dental Implant Procedure
Do Dental Implants Really Work?
Fixed Hybrid Implant Restoration
Choosing a Dental Implant Specialist
A Look at Dentures vs. Implants
Affordable Dental Implants and Smile Makeovers
Tooth Implants: Natural Healing
What Are One Day Dental Implants?
What do Dental Implants Cost?
Plasma Rich in Growth Factors (PRF) for Faster Healing
Contact us if you have a question or to schedule your complimentary consultation!
Contact Us