Ft. Lauderdale Porcelain Veneers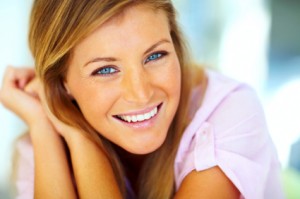 With the ever-increasing popularity of porcelain veneers, in Fort Lauderdale and across the country, Dr. Stone and our staff are experts in their application. A dental veneer is somewhat similar to a crown or cap, but they are mainly used to improve the esthetics of a tooth or the entire smile.
Porcelain veneers can also be used to protect a damaged tooth surface. Applications can be on just one tooth that may have been fractured or discolored to improve the overall look of the patient's mouth. Or the porcelain veneers can be applied to multiple front teeth to create a smile makeover, reshaping short or misshapen teeth – for consistency in form – and giving all the impacted teeth a whiter look.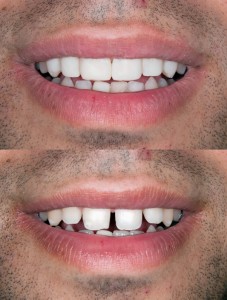 Porcelain veneers, as opposed to veneers made out of a dental composite, are more durable and likely to keep their white color longer. Veneers are less destructive to teeth than crowns.
Because Dr. Stone and our team have such vast knowledge and experience with porcelain veneers, we have rarely seen a patient return for replacement.
Although they do not last forever, they have a very long life. Some may have to be replaced after 20 or more years due to shrinkage of the gum line, tooth grinding, poor dental care or discoloration. But with the proper upkeep of your dental veneers, you can enjoy your new smile – thanks to your porcelain veneers – for many years to come. Contact us to learn more about Ft. Lauderdale porcelain veneers options to fix a broken or lackluster smile or simply to improve upon your natural beauty.
Read Our Other Veneer Resources
What Are Veneers?
How Much Do Veneers Cost?
Porcelain Veneer FAQs
Caring for Your Dental Veneers: 5 Easy Steps
Porcelain Veneers
Chipped Tooth Repair
Finding the Best Cosmetic Dentist
Contact us if you have a question or to schedule your complimentary consultation!
Contact Us