Experienced Emergency Dentist Fort Lauderdale: (954) 568-9100
Emergencies are Seen During Our Business Hours – the Same Day if Possible
Monday – Thursday: 8:30am – 5:00pm
Friday: 9:00am – 1:00pm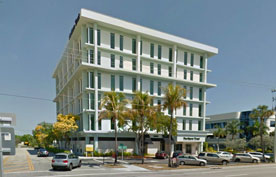 We are located at:
2601 East Oakland Park Blvd, Suite 501
Fort Lauderdale, FL 33306
Click Here for Directions
What to do before you get to your emergency dentist:
Dr. Stone's office provides a full range of emergency and reconstructive services for teeth, crowns, bridges, gum problems and more. But while you're getting ready to visit our office, you can take steps to relieve some discomfort yourself:
For a toothache: Take an over-the-counter pain-relief formula like acetaminophen (the active ingredient in Tylenol), naproxen (Aleve) or ibuprofen (Advil). However, avoid aspirin, because as an anticoagulant aspirin can trigger bleeding in some dental emergencies. See more toothache relief tips here

.

For a chipped or broken tooth: Rinse the area with warm water, and apply a cold compress to your cheek to keep the swelling down. Read more about chipped tooth repair here

.

For a severe blow to the tooth: If a severe blow has caused a tooth to become loose or come out, try to position the loose tooth gently against the gumline until you see Dr. Stone. If the tooth is knocked out and you have recovered it, rinse the tooth in cool water and tuck it into your cheek – your saliva is a natural way to keep the tooth hydrated until Dr. Stone  and his staff can treat you. You can also keep the tooth in a cup of milk until you reach our office.
A dental emergency is nothing to ignore
Don't let a dental injury, accident or illness compromise your health or your smile. For an emergency dentist ready to help, call Dr. Stone at (954) 568-9100.
Sudden or steadily increasing pain in your mouth, a missing tooth, a lost filling, a cracked or chipped crown, damage to the gums or jaw … these symptoms can quickly escalate into major health problems. In fact, 90% of symptomatic diseases, like heart disease and diabetes, also have oral symptoms.
When to call Dr. Stone's office for emergency dental care:
 Severe pain at the source. If severe discomfort from a chipped tooth or infected gumline is inhibiting your ability sleep, work or eat, then a call to Dr. Stone's emergency service office is in order.
Other pain. Headache and neck strain can be a common side-effect of a dental problem, and the stress of the problem only adds to the pain.
Appearance of blood. Any blood you see from the tooth or the gumline is a serious symptom. A severe blow to the mouth (getting hit with a line-drive softball, for instance), can cause instant bleeding … or the wound may bleed later.
Cosmetic issue. Nobody wants to appear in public with an unsightly gap in their teeth. Even if the problem is more cosmetic than medical, it still constitutes an emergency.
Other symptoms to look for:
Fever or lightheadedness
Irregular heartbeat
Problem breathing, chewing or swallowing
Spike or drop in blood pressure
Signs of infection (pus or severe tenderness, for example)
With an experienced, dedicated staff and a daily schedule that accommodates emergency visits, Dr. Stone can help you feel better faster. Call Dr. Stone at (954) 568-9100.
Contact us if you have a question or to schedule your complimentary consultation!
Contact Us