Mini dental implants are a fast, safe, and convenient alternative to traditional implants. While most dentists agree that traditional dental implants are here to stay, they'll also agree that mini dental implants are often the ideal tooth replacement option. So how much do mini dental implants cost, and why do many patients prefer them?
Keep reading if you've looked into dental implants in the past but the cost and procedure kept you away. Mini dental implants might be just what you need!
Why mini dental implants cost less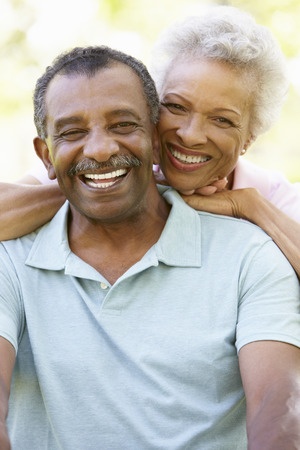 The great news is that the cost of mini dental implants is substantially lower than the cost of a traditional implant. Why are mini dental implants so much cheaper? Luckily, the lower cost of mini dental implants has nothing to do with the reliability of the procedure. Here are the actual reasons for their lower cost:
Less expensive implant post: The narrower implant screws used in the mini dental implant procedure are less expensive than those used in traditional implants because they require less material. The post is the part of the implant inserted into the gum that replaces the root of the tooth. Since the post is narrower, it makes the recovery easier on you too.
Simpler procedure: Unlike traditional implants, mini dental implants don't

require

surgery. You won't have to go under and will often only need local anesthesia. This may be an important factor if you don't do well with anesthesia, or it may be that you just aren't ready for major surgery at this point.
No bone grafting: The implant post is much thinner in a mini dental implant. This makes the procedure easier for patients with less jawbone density. Most patients don't need bone grafting for mini implants. This means that you may be a good candidate for mini dental implants even if you aren't a good candidate for traditional implants. You'll save money if you can skip a bone graft, but you'll also skip surgery, which is another plus!
What mini dental implants cost
So, how does the cost of traditional implants compare? According to the Dental Implant Cost Guide, the average price of a mini dental implant is between $500-$1500. This is considerably lower than the average cost for a normal implant­—between $4,000 and $5,000 for the implant alone.
These prices don't account for the costs of additional procedures that may be necessary before your dental implant is placed. But since the procedure for mini implants is faster and less invasive, you should expect to need fewer additional procedures. This means you should be saving big instead.

Why choose mini implants?
Though mini dental implants aren't always the right choice, sometimes they're by far the better choice. The same reasons that make mini dental implants cheaper are also reasons for choosing them over traditional implants. You won't need surgery and you won't need a bone graft.
In short, with mini dental implants, you can have your old smile back. But you won't need to invest the same amount of time, effort, or money as you would with traditional implants.
How long do mini dental implants last?
No dentist can make a promise about the longevity of a dental appliance. All this said, with the information we currently have, you can expect a traditional implant to last a lifetime. The first dental implant placed in 1965 lasted a whopping 41 years!
Mini dental implants are a more recent addition to the world of dentistry. This means dentists have had less time to study their longevity in patients. But so far, mini dental implants are comparing well to regular implants, and many dentists are confident that mini dental implants should last you a lifetime.
While patients may be wary of a newer technology, the science is proven that mini dental implants offer the same health benefits as traditional implants. As with regular dental implants, mini implants prevent bone loss in the jaw, a process called osseointegration. Your bone actually grows around the new dental implant post!
In terms of your oral health, the procedure is better than opting for any non-implant tooth replacement alternative. At the end of the day, your health is the most important factor here, and mini dental implants are proven to foster the health of your jaw.
Complimentary consultation
Whoever you decide to go to with your oral health questions should understand how important this is for you, and it should be free to start the conversation. Hopefully you'll be spending a very long time with the new dental work you're having done, and you should decide to get it done right the first time.
At Dr. Stone's practice, we offer complimentary consultations to new and prospective patients. We believe it's important to sit across from the person who's going to be doing the work. Dr. Stone has been practicing for over thirty years and would love to use his expertise to help you figure out what's right for you. Schedule your appointment today.

Artistry and Expertise
Proper placement and esthetics are vital to the success of dental implants. Dr. Stone is a prosthodontist, which means he has advanced training in tooth restoration. He teaches dental implant techniques to dentists at two colleges in south Florida. We have an onsite laboratory, which assures excellent quality and cost effective care. Start with a free consultation, and we'll help you with every step along the way to your perfect smile.