One Day Dental Implant Offers: Fiction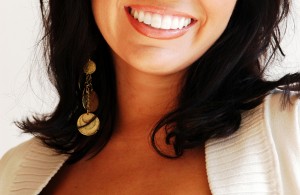 Offers for One Day Dental Implants and Teeth in a Day sound really good. Who wouldn't want to spend a few hours in a dentist's office and walk out with a new set of teeth?
We went online to see what dental offices promise when they offer One Day Dental Implants. Here's what we found:
Dental Office #1 claims: Get your smile back again in as little as one day! They go on to say that, thanks to new technology, you can walk out of the office, with new teeth in a day. Towards the end of their explanation they say, "often in one procedure, the same day."
Dental Office #2, after offering One Day Dental Implants, says, "you'll go home with a temporary set of teeth."
Dental Office #3 says, Even though there are several benefits of same day dental implant, there are few risks also. The major risk is the failure of the implant.
Even more troubling are the offers from other out-of-country clinics that offer cheap dental implants in a day.
Dental Implants: Facts
The fact is, having Dental Implants placed correctly, by a skilled dental professional, is a procedure that requires a great deal of proficiency, education and skill. One of the reasons Dental Implants are such a good option for tooth replacement is that they can last a lifetime.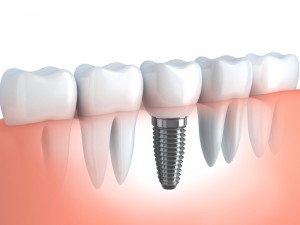 The implant itself, which is the post that is placed in the jaw, is held in place securely because of the bone that forms around it. This is called osseointegration. It takes several weeks for osseointegration to take place. Once the process of osseointegration is complete, permanent teeth can be placed on the implant. Even before the implant is placed, an assessment has to be done and x-rays taken.
Temporary teeth can be placed on the implant, so that you never have to leave the office without teeth, but follow-up appointments have to be made to make sure that the osseointegration process is going well and there are no problems in or around the implant area.
To understand more about the process, read our Dental Implant 101 post.
How to Get the Best Dental Implants
Getting the best Dental Implant depends on the skill and integrity of the dentist placing the implant. Not only should the dentist be skilled but also committed to work with you throughout the entire process.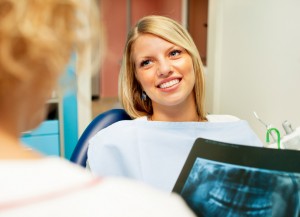 Dr. Stone is not only skilled, but teaches Dental Implant techniques to other dentists at two colleges in South Florida. He works closely with the technicians in our Onsite Laboratory to make sure that your teeth, both temporary and permanent, are as perfect as possible.
I am happy to recommend Dr. Stone. He is the best dentist of many I have endured. He is honest, wise, charming, his advice is always thoughtful and right. My implants are wonderful!"
-Marion G. Wells, August 10, 2014
The fact is, Dr. Stone is a Prosthodontist with over thirty years of experience and is an expert at providing Dental Implants to his patients in a welcoming and caring environment.

Contact Us for an appointment.
Our Other Dental Implant Resources:
The Dental Implant Procedure
Do Dental Implants Really Work?
Fixed Hybrid Implant Restoration
Choosing a Dental Implant Specialist
A Look at Dentures vs. Implants
Affordable Dental Implants and Smile Makeovers
Tooth Implants: Natural Healing
What Are One Day Dental Implants?
What do Dental Implants Cost?
Plasma Rich in Growth Factors (PRF) for Faster Healing
About Dr. John C. Stone, DDS
Dr. Stone teaches dental implant therapy to dentists in two different locations: Atlantic Coast Dental Research Clinic at Palm Beach College and Broward Dental Research Clinic at Broward College. He is a specialist in tooth replacement, a Prosthodontist, and has been placing dental implants surgically since 1991.
References:
Same Day Implants http://www.dentalassociates.com/dental-implants/same-day-dental-implants/
Same Day Dental Implants http://www.dental-treatment-guide.com/dental-implants/same-day-dental-implants
New Teeth In Just One Day http://www.clearchoice.com/new-teeth-in-just-one-day/