Determining the average cost of dental implants
Dental Implants are a strong, long-lasting solution for replacing missing teeth. But the average cost of dental implants is determined by many factors, including:
The expertise of the practitioner performing the implant
Materials used
Preparation procedures, such as tooth extraction or bone grafting,
Number of implants needed
Laboratory costs
Type of implant: for example, an implant to replace a single tooth or an implant to hold a bridge or denture
What is the cost of dental implants?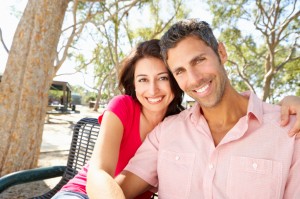 The price of dental implants varies with materials and procedures, so it's difficult to give an exact cost unless a consultation and assessment is done first. Consequently, the best way to determine the actual cost of your dental implant, is to contact us for a FREE consultation.
The average cost of dental implants in the US is about $4,250 per implant. This will fluctuate, however, depending on where you live and who you go to.
The implant post costs between $1,000 to $3,000. The implant holds an abutment, which goes into the implant and rises above the gum to hold the crown, which is the new tooth. An abutment and crown cost between $500 to $3,000.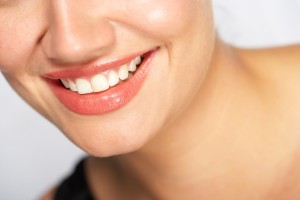 Additional procedures can also add to the cost. These can include:
X-rays
CT Scan
Tooth extraction
Bone graft
Surgical guides
Barrier membranes
Dental implants can also be used to support bridges and dentures. The average cost of a complete set of dentures, supported by dental implants, is about $34,000.
For more information about the procedures used to put dental implants in place, check out our blog posts on Dental Implants 101 and All-on-4 Dental Implants.
Paying for dental implants
Dental implants have a high success rate. Additionally, with proper care, they can last a lifetime, so they're a great investment. In short, they might be the most successful treatment we do in dentistry.
An increasing number of insurance companies are beginning to recognize the long-term benefits of dental implants and will provide some coverage toward their cost. So, it's worth asking if your insurance company to provide the cost they would pay for dentures or a bridge to be put toward dental implants.
We also work with Care Credit, a company that offers low, monthly payment plans for healthcare procedures that are not commonly covered by insurance, like dental implants.
I am happy to recommend Dr. Stone. He is the best dentist of many I have endured. He is honest, wise, charming, his advice is always thoughtful and right. My implants are wonderful!"
-Marion G. Wells, August 10, 2014
Artistry and Expertise
Proper placement and esthetics are vital to the success of Dental Implants. Dr. Stone is a Prosthodontist, which means he has advanced training in tooth restoration. He teaches Dental Implant Techniques to dentists at two colleges in south Florida. We have an Onsite Laboratory, which assures excellent quality and cost effective care. Start with a Free Consultation, and we'll help you with every step along the way to your perfect smile.

References:
Complete Dental Implant Cost Guidehttp://www.dentalimplantcostguide.com Dental Implantshttp://www.aaid-implant.org/faq/ FAQ'S http://www.dentalimplantcenter.com/faqs.php#q1