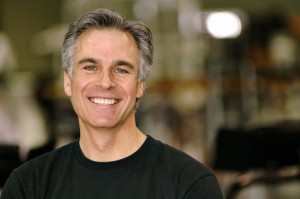 Dental Implants are a great choice for replacing missing teeth. They are the closest thing to natural teeth because:
they look like natural teeth
they feel like natural teeth
they can last a lifetime
they stimulate bone growth
they prevent jaw bone loss
they slow down the appearance of aging
The basic process is the same for each implant. The time and treatment will vary, depending on the health of the teeth and gums, and the number and type of implants.
Here's a look at the steps that make up the conventional Dental Implant procedure:
Step 1: Make an Appointment
This is often the most difficult step for patients. We try to make this step easy by offering a warm welcome and a free consultation.
Step 2: The Initial Assessment
During the initial assessment, Dr. Stone will examine your teeth, gums, x-rays and medical condition to make sure that you are a good candidate for dental implants.
Step 3: The Dental Implant
The dental implant is a titanium screw that is put into the jaw, below the gum line, to replace the root of the original tooth. It is also the foundation for the new tooth.
The implant is strengthened by the body's own healing process. This process is called osseointegration. It means that when the screw is put into place, the body produces bone that grows around the screw to hold it firmly in place.
Osseointegration takes a few months, but a temporary teeth may be placed during this visit. This process is called immediate temporization, sometimes referred to as Teeth in a Day.
Step 4: The Abutment
The abutment is a small, metal post that is added to the implant. The abutment extends above the gum line. The new tooth will be attached to the abutment.
Step 5: The Crown
The new tooth, or crown, is placed over the abutment. We have an Onsite Laboratory means we have greater control of quality

Get it done with Dr. Stone
Dr. Stone is one of the leading experts in the field of dental implants. He has advanced training as a Prosthodontist and teaches Dental Implant Therapy to dentists at two colleges in south Florida.
If you have questions about your dental health or would like to make an appointment, please take the first step and Contact Us.
About Dr. John C. Stone, DDS
Dr. Stone is a Prosthodondist, with over 30 years of experience. He teaches dental implant therapy to dentists in two different locations: Atlantic Coast Dental Research Clinic at Palm Beach College and Broward Dental Research Clinic at Broward College.  He is a specialist in tooth replacement and has been placing dental implants surgically since 1991.