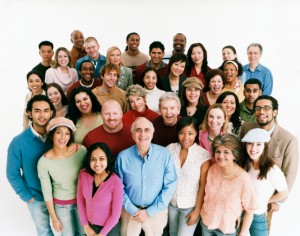 Why do people travel to visit Dr. Stone from other states?
What makes patients send in wonderful thank you notes and refer their friends and family?
Here are some of the things our patients tell us they love about coming here. We hope it helps you get a sense of how we work and why you'll love visiting us.
1. Your Questions Answered – We know you may have a lot of questions and we look forward to answering them for you. We encourage questions so that you'll feel comfortable with your dental health. Feel free to call ahead with questions, ask them at the desk, or wait to see our dental staff – everyone is ready to answer.
2. Our Caring Staff – You are more than just another patient here, you are a welcome guest. Our staff cares about giving you the most relaxed dental experience possible. We will ask you about your comfort levels, assure you if you have questions and be considerate of your time.
3. 20+ Years of Experience – Dr. Stone has provided successful dental services for decades. He even takes time to train other cosmetic dentists in the area to make sure as many people as possible can have the smile they've always wanted. With his experience, you know you are getting the best care possible- he's seen it all.
4. Schedule Flexibility – We will accommodate your dental emergencies. We can even meet you on the weekends. To make treatments simple, we will schedule follow ups in advance and make sure you always have a short wait in the office.
5. Pain Free Treatments– You can be assured that all of your procedures will be pain-free. Your comfort will always be of the utmost importance in our office. We have Novocain and Anesthesia to help keep you comfortable.
6. Financing Options – A top concern among our patients is cost. We work with Care Credit to provide financing for procedures your insurance does not cover. In order to give you time to work with your finances we will schedule procedures as they fit your budget, never pushing for more than you can afford.
We work with most insurance policies to make sure you have as little out of pocket as possible. Bring us your insurance information and we will investigate your policy to see what will be covered. Our findings will be shared with you as we put together your treatment schedule.
7. Free Consultation– To get you started we provide a free consultation. Dr. Stone will assess your teeth, mouth and gums to see what he can do to help you achieve the smile you've always wanted. Then we can work with you to get the treatments you need.
We know you'll enjoy your experience with Dr. Stone, just like all of the patients who have left us reviews. Give us a call today and we'll get your Free Consultation scheduled right away.
Bring insurance information and we will start looking at that as well. We look forward to seeing you, and if you have any questions, just call.