What is the Difference Between a DDS and a DMD?
The world's first dental school was established in the United States in 1840. It was called the Baltimore College of Dental Surgery and gave out the first Doctor of Dental Surgery (DDS) degree. As modern dentistry grew, so did the number of schools training dentists and awarding them a DDS degree.
In 1867, the Harvard Dental School was established. Because Harvard is, well, Harvard, they only give degrees in Latin. When they translated Doctor of Dental Surgery into Latin, they got Chirugae Dentium Doctoris or CDD. The scholars at Harvard thought that CCD didn't sound that great, so they came up with Dentariae Medicinae Doctor, which means Doctor of Dental Medicine. They thought DMD sounded better than CCD, so they gave DMD degrees to their student.
Some dental schools award students a DDS degree and some award a DMD degree. The American Dental Association says that the DDS and DMD degrees are the same.
DDS and DMD Education
Most dentists, like medical doctors, complete a Bachelor of Science Degree, go to dental school for four years and take the National Board Dental Examination.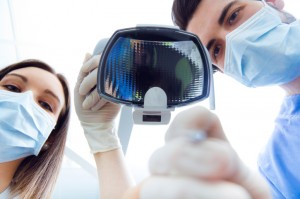 The dental course of study includes:
anatomy
biochemistry
microbiology
immunology
pathology
physiology
dental anatomy
pharmacology
radiology
oral surgery
pain control
prosthodontics
othodontics
pedodontics
oral pathology
radiology
Dentists also have to pass regional or state licensing boards and keep up a certain number of Continuing Education credits each year.
What the DDS and DMD Does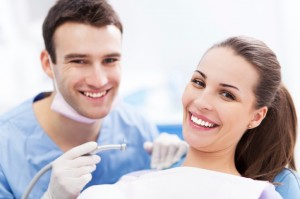 Dentists are trained to care for many aspects of a patient's oral health care, such as:
Diagnosing diseases that effect a patient's oral health
Creating treatment plans for patients to maintain their oral health or to restore their oral health
Preventive medicine and patient education
Interpreting x-rays and other tests
Performing procedures on the teeth, bone and soft tissue of the mouth
Caring for patients who have experienced oral trauma and emergency situations
Advanced Training for the DDS and DMD
The American Dental Association recognizes nine dental specialties beyond DDS or DMD degrees. One of those specialties is Prosthodontics, which deals with replacing or restoring teeth.
About Dr. John C. Stone, DDS
Dr. Stone is a Prosthodondist, with over 30 years of experience. He teaches dental implant therapy to dentists in two different locations: Atlantic Coast Dental Research Clinic at Palm Beach College and Broward Dental Research Clinic at Broward College.  He is a specialist in tooth replacement and has been placing dental implants surgically since 1991.
Contact us if you have a question or to
schedule your complimentary consultation!
References:
DDS/DMD http://www.mouthhealthy.org/en/az-topics/d/dds-dmd
Dental Degree http://en.wikipedia.org/wiki/Dental_degree
History of Dentistry Timeline http://www.ada.org/en/about-the-ada/ada-history-and-presidents-of-the-ada/ada-history-of-dentistry-timeline
What Do Dentists Do? http://www.ncdental.org/ncds/What_Do_Dentists_Do.asp
Harvard School of Dental Medicine: DMD Program http://hsdm.harvard.edu/academics/dmd