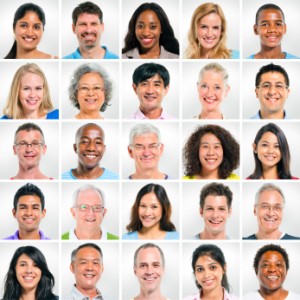 Dental implants replace broken, cracked, or decayed teeth with new, natural-looking, artificial ones. First, to make the new teeth stay in place, a titanium post is implanted into the bone structure of your jaw. After that, the dentist bonds the acrylic artificial tooth or teeth to the post. However, the dental implant procedure does require surgery. But if you find an experienced prosthodontist, it'll be a routine procedure for them.
If all that sounds complicated (or painful), you should know that implants are a highly popular alternative to dentures or bridgework.
Although the procedure is designed to be as pain-free as possible, you'll still be carefully monitored through the healing process. When properly maintained, your new teeth will last for years. You'll also avoid the bothersome tasks associated with removable bridgework.
Preparing for a Dental Implant
Getting ready for a dental implant procedure begins with a consultation and examination. So, bring along a list of the prescription medications you currently take. Also, let your doctor know if you have a health condition (like a heart murmur) that may require you to take antibiotics before the procedure.
You'll also need to meet some basic physical requirements for a dental implant, including:
having enough bone density in your jaw (as determined by an x-ray) to support a dental post;
having a jawbone that's fully grown—this isn't typically an issue for adults
and finally, having healthy oral tissue
I am happy to recommend Dr. Stone. He is the best dentist of many I have endured. He is honest, wise, charming, and his advice is always thoughtful and right. My implants are wonderful!"
-Marion G. Wells

Having the dental implant procedure
The day of your dental implant procedure might start with some direction from your dentist about eating or drinking. This is mostly to prepare you for the anesthesia.
Depending on your health, you may have local anesthesia (only the area) or general anesthesia (unconscious).
If you are having general anesthesia, you will need to have someone drive you to and from the clinic that day.
The complete procedure begins with the dentist removing the damaged tooth or teeth. Then they will prepare the jawbone for surgery. Afterwards they'll affix the post to the bone. And finally they'll attach the artificial teeth permanently to the post. All in all, the complete procedure can take several months, with much of the time devoted to proper healing.
Recovery from a dental implant procedure
Every dental implant procedure involves surgery. This means you will experience some post-surgical side effects. The most common are swelling around the gums, bruising around the surgical area, soreness, or minor bleeding.
Your dental team will work with you to ease these side effects and keep you as comfortable as possible during recovery.
Dental implants in one day
It's possible to get dental implants and leave with new teeth the same day. This kind of "dental implants in one day" procedure starts with a temporary restoration.
First, you'll have x-rays taken to determine if your bone structure will support the metal posts. Then, you'll be anesthetized, the posts will be put into place, and a set of realistic-looking dentures will be screwed onto the implants. After about 6 months, when your jaw has fully healed, you'll return to have your temporary implants removed and the permanent implants placed.
Learn More
If you are considering dental implants in Ft. Lauderdale, we encourage you to review Dr. Stone's education, experience, reviews, and before and after gallery. Dr. Stone has 30 years of experience as a cosmetic dentist and he teaches other dentists how to place dental implants. His clinic includes an on-site laboratory to more quickly and effectively create your new implants.