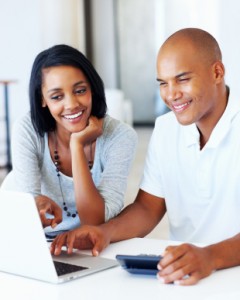 Dental veneers have grown in popularity over the last decade and are applied for many different reasons. They are similar to a cap or crown and can be used to improve the appearance of a tooth or to protect a damaged surface.
What Are Dental Veneers?: A Short History
Dental veneers were invented, and first used, by a dentist in California to improve the appearance of actors' teeth. While the first veneers were considered temporary, they now last for quite a while, some even more than 20 years.
What Are Veneers Made Of?
Dental veneers can be made from either porcelain or from a resin composite material. The porcelain version is usually preferred since it resists stains better and more accurately mimics the properties of a natural tooth. Composite will stain over time as it is slightly porous.  Porcelain will stain but like your dishes, it can be polished off.
How Are Veneers Applied?
Getting veneers applied requires a few steps. This can usually be accomplished with three trips to the dentist.
The first trip is used to consult with your dentist about whether veneers are right for you. The dentist will examine your teeth and discuss what is involved in having veneers applied. He may also take x-rays or have dental impressions made. This is the time to consider whitening the teeth you are not going to veneer.
The second trip is used to prepare the tooth's surface. A small layer of enamel is removed and a model of your tooth will be made. The model is sent to a laboratory where a veneer is constructed. It usually takes one to two weeks for your dentist to receive the veneer back from the laboratory.
The third, and final, trip is when the veneer is actually applied to your tooth. The dentist will clean, polish, and etch your tooth so that the veneer adheres correctly. He will also examine the surrounding teeth to check for a match in color, size, and length.
Your dentist may want you to make a follow-up appointment to examine how the veneer, your natural tooth, and the gum are doing.
Advantages and Disadvantages
There are many pros and cons associated with dental veneers. Knowing about them, will help you and your dentist make a decision about what is best for you.
Advantages of Dental Veneers
Veneers are a great solution for protecting damaged teeth.
They allow you to have a whiter, brighter smile.
Porcelain veneers give a natural appearance as they closely mimic the natural tooth.
Veneers are more minimally invasive than a crown, require removing less tooth structure
Teeth can be straightened using veneers.
Disadvantages of Dental Veneers
The process can be costly and is often not covered by insurance.
Veneers are not reversible and usually not able to be repaired if chipped or cracked.
If there are large filling in the teeth then crowns are a better choice
Future Care of Dental Veneers
Your veneer requires no special care. You will brush and floss your teeth as you normally do. In five to ten years, your dentist will examine your veneers for wear and begin to discuss replacement with you. While they do not last forever, they do have a long life and need not be replaced often.  I placed my brother's veneers in 1985 and they still look great. Dental veneers are an important component in cosmetic dentistry and have made an incredible difference in the lives of many patients. Take a look at our before and after gallery to see what a difference dental veneers can make to your smile. Contact Us to learn more.
– John C. Stone, DDS, Cosmetic Dentist, Ft. Lauderdale
Contact us if you have a question or to
schedule your complimentary consultation!