Many people are surprised to learn that a third of people over 65 are missing all their teeth. Most folks this age are still very active, and a toothless smile really slows them down.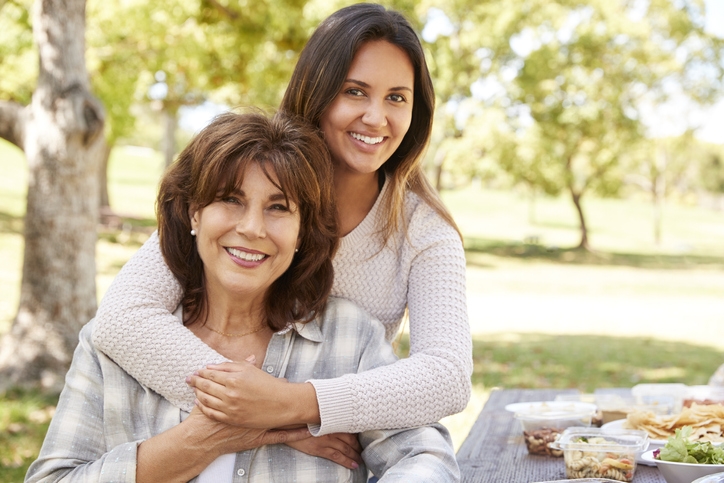 The problem is not just limited to the smile itself. Edentulous (toothless) individuals typically lose significant bone mass in their jaws. As a result, their faces have a sunken appearance which makes them look much older than they are. Additionally, edentulous people have a significantly higher risk of periodontal diseases. Toothlessness decreases saliva production, which throws off the bacteria/yeast/microbe balance in the mouth.
A relatively simple solution to all these problems is within reach. Ft. Lauderdale prosthodontist Dr. John Stone uses advanced dental implant materials and techniques to give you a mouthful of natural-looking teeth. These patients get more confidence because of their improved appearance, and healthier mouths due to the presence of tooth and bone mass.
About All on Four Implants in Ft. Lauderdale
Normally, both traditional and mini implants have individual titanium posts which function as artificial tooth roots. In just a few weeks, osseointegration (natural bone growth) occurs, permanently rooting the crown to the jaw.
All on four implants are basically a less invasive alternative for people who have no natural teeth. The dental laboratory constructs both an upper and lower arch; each arch has a complete set of teeth. Dr. Stone only needs four titanium posts (two on the top and two on the bottom) to anchor these arches to your mouth.
Four titanium posts is a much less involved procedure than thirty-two posts (the number of teeth in your mouth). That means a shorter procedure time, shorter recovery time, and faster osseointegration. At the same time, there is no loss in terms of stability. Top-rated Ft. Lauderdale prosthodontist Dr. John Stone knows where to place the posts in your all on four implants. Since every mouth is different, they are never in exactly the same place. Then, the weight of each arch basically holds it in place.
Is This Procedure Right for Me?
Additionally, the fewer number of posts helps more people qualify for this procedure. Thirty-two posts need lots of bone mass to anchor them into place. Four posts need a lot less, especially when they are expertly placed in your mouth.
There's more. Dr. Stone typically uses advanced diagnostic tools, like a 3D CT scan or advanced digital X-rays, to get a good picture of your oral structure. The more information the two of you have, the better decision you will make about your mouth.
If you are not a candidate for all on four implants, for cost or other reasons, alternatives are available, such as a dental bridge.
All on four implants do more than give you a youthful appearance. They usually enhance your overall health. To get started, contact Best Dental Associates for your initial appointment.