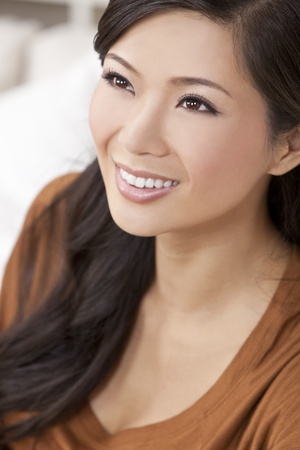 Sometimes, people feel embarrassed to talk openly about tooth replacement. It's as if the idea of losing a tooth causes people to feel so distressed, they'd rather avoid the subject altogether. But with advancements in implant dentistry, prosthodontists are now able to offer patients various options to improve their quality of life, even after the loss of one or multiple teeth.
One thing that many patients might not know, is that there are different kinds of dental implants. Mini dental implants and traditional dental implants both have pros and cons, but the aim of both is to help patients live a better life after losing teeth.
The Problem With Dentures
For a long time, getting dentures (also known as false teeth) was the only tooth replacement option for edentulous patients. And while wearing dentures is much better than being completely toothless, research has shown that most denture wearers feel uncomfortable about the fact that they lack teeth.
Even the best set of dentures isn't as convenient as having natural teeth. Because dentures only rest on the gums, patients with dentures and partials often find that they need to regularly visit their dentist to adjust the fit. This is because tooth loss accelerates degeneration of the bone tissue in the jaw, meaning that the constant change in how dentures fit often has more to do with a patient's changing jaw than the actual device.
But not only do dentures tend to be uncomfortable, patients with dentures often feel like losing their teeth altered their self-image. Many patients wearing dentures feel reduced self-confidence and feel self-aware in social situations. This makes a lot of sense, because no one wants to face the embarrassment of losing their teeth in public.
All things considered, patients should try to replace missing teeth with a more permanent solution whenever possible. And with both mini dental implants and traditional dental implants available to help support new teeth, patients have plenty of options!
Traditional Dental Implants vs Mini Implants
Traditional dental implants are titanium posts that are surgically inserted into the jaw. These posts can be used to support a single tooth, dental bridges and even removable dentures. However, there are two main issues many patients face concerning traditional implants:
Price: traditional implants tend to be rather expensive, causing many patients to opt for non-supported dentures simply because they can't afford the cost associated with getting implants placed.
Bone tissue: to get a traditional dental implant, patients need to have a sufficient amount of bone tissue in the jaw. Unfortunately many patients are unable to get traditional implants without bone grafting procedures.
There are ways to combat the problems with traditional dental implants, however. All-on-4 dental implants are placed using a special technique, this often allows dentists to place dental implants for patients even with low jaw bone density. If you would like to get all-on-4 implants, but you're uncertain you can afford the cost of the procedure, it might be worth looking into health care financing through a company CareCredit.
But for patients who need a solution that's easy, convenient and comes at a relatively low cost, mini dental implants offer the perfect solution. Mini dental implants are a lot like traditional implants — they are inserted into the jaw through the gums. Instead of a thick dental implant post, mini dental implants have a reasonably thin screw that will hold any replacement teeth in place.
The use of mini dental implants hasn't been studied as much as the use of traditional implants, and because the procedure is still rather new, dentists are unsure how long mini dental implants last. While most dentists expect traditional implants to last a lifetime, some suggest that mini dental implants won't last quite as long.
That said, mini dental implants have proven to be a great alternative for some patients. And there are cases that warrant using mini dental implants rather than traditional dental implants. These cases include:
When patients can't afford traditional implants, but would like to replace their missing tooth with a more permanent solution,
When severely senile patients want a more permanent tooth replacement option, but aren't willing to go through the hassle of bone grafting and surgery to get dental implants. In such cases, mini dental implants are often used to support removable dentures.
When there's not enough space in a patient's mouth for the for a prosthodontist to place a traditional implant.
To know whether or not you would be a good candidate for the dental implants, or mini dental implants procedure, you'll have to visit your prosthodontist. Your prosthodontist will examine your jaw bone health and tell you more about your best options.