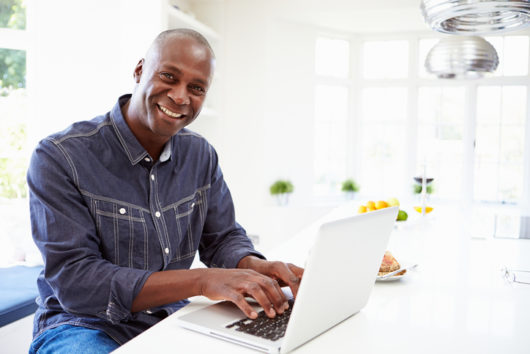 If the law of averages has caught up to you and you are one of the millions of Americans missing at least one tooth, your problems are not just cosmetic. Broken teeth invite bacteria growth, even if you brush and floss religiously.
Furthermore, missing teeth cause your face to fall. When teeth are lost, the tooth roots that once stimulated the jaw bone no longer help to maintain the bone tissue. Gaps also force the remaining teeth to work harder, increasing the possibility of a sunken facial appearance damage. Since dental implants and dentures are the two basic options, lots of people have lots of questions.
What are Dentures?
The old denture myth is partially true. George Washington did have artificial teeth, but they were definitely not made of wood. Instead, they were probably made from (ugh) parts of teeth from deceased persons. Dentures may be the best dental implant alternative. Today's dentures are usually made from polished resin that mimics the appearance of your natural teeth. That's especially important if, as is typically the case, you only have partial dentures.
Dr. Stone does not need to perform surgery to fit your dentures. Instead, in most cases, he just needs to make a mold and then send the mold to our lab. Even people with other dental issues, such as bone loss, can receive dentures. If you care for them properly, dentures can last several decades. That's especially true if the patient comes in for semi-annual checkups and cleanings.
However, dentures do nothing to address the underlying problem. Without tooth replacement, bone loss accelerates. In other words, your face's sunken appearance may get worse, not better, with dentures.

What are Dental Implants?
A dental implant is a complete tooth replacement. Dr. Stone replaces the tooth root with a titanium post. That post has an abutment, which is like tooth pulp, which holds the artificial crown in place. The first implants came along in the 1960s, but because of technological restrictions, they were not widely used until the 1990s and early 2000s. Because they are complete teeth embedded in the jaw, implants usually last a lifetime and are very easy to clean. Furthermore, the bone grows around the artificial root, resulting in a dental facelift.
I am happy to recommend Dr. Stone. He is the best dentist of many I have endured. He is honest, wise, charming, his advice is always thoughtful and right. My implants are wonderful!"
-Marion G. Wells, August 10, 2014
Depending on your circumstances, all on four dental implants, mini-dental implants, or a bridge may be appropriate. The first step is to make an appointment so that we can determine what is best for you.
The average cost of a single tooth dental implant in the US is about $4250. Dentures, on the other hand, may cost about $1,000. Dental insurance may cover some or most of these costs, since as outlined above, these procedures are not strictly cosmetic.
Many dental insurance plans, and even some health insurance plans, cover standard dentures. These cold-cured artificial teeth usually cost around $500 for a partial and $1,000 for a full set. Tooth extraction is often necessary, and that adds to the cost. If insurance pays for the dentures, it usually pays for the extraction as well, at least in part.
Whatever treatment you may need, you can count on Dr. John Stone and the professional team at Best Dental Associates to provide the highest quality care possible. Contact our Ft. Lauderdale office today.

Sources:
https://www.collinsdictionary.com/us/dictionary/english/law-of-averages/