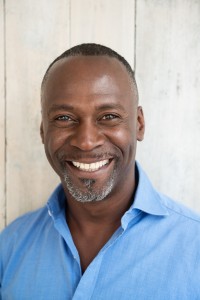 The answer is, "Yes." Dental Implants can help you look good and feel good, whether you want to replace damaged or missing teeth, or get sturdy and comfortable, cost effective support for your dentures.
Here are some other ways that Dental Implants can help:
They are Strong and Stable – When a dental implant is placed in your jaw, it stimulates the growth of bone around the implant. This process, called osseointegration, ensures that your implants will remain in place for a long, long time.
Dental Implants Look and Feel Like Natural Teeth – only you know that you have an implant in place.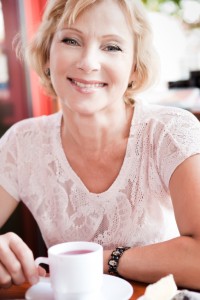 Dental Implants Last a Lifetime – Dental Implants require the same care as natural teeth. With good care they can last a lifetime. Are they worth it? Read about the cost of dental implants here.
Retain Bone and Avoid "Sunken" Facial Features – The more bone that you lose in your jaw, the more sunken the skin around your mouth becomes. Dental Implants stimulate bone growth and help keep that 'sunken' look at bay.
Better Ability to Speak and Chew – Dental Implants, whether they replace one tooth, or anchor a set of dentures, work like natural teeth. Missing or damaged teeth can impede your ability to speak clearly and eat the foods you would like. An added benefit is that dentures that are supported by Dental Implants do not require a 'plate' that covers your upper palate, so you can taste and enjoy the food you eat.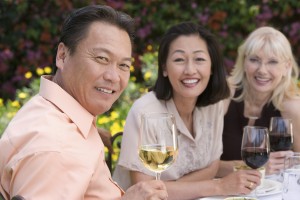 Dental Implants Can Save Cost on Future Dental Care – Dental Implants don't get cavities they way are natural teeth do. They can chip or break through trauma, but the implant remains in place and only the top, or crown, will need to be replaced. Dentures, supported by Dental Implants, are cared for the same as natural teeth. You don't have to take them out at night and save money on special denture cleaning products. Read more about Dentures vs. Implants here.

How Do I Know if Dental Implants are Right for Me?
If you have missing or damaged teeth, or are unhappy with the way your teeth look or your dentures fit, then Dental Implants may a good solution for you.
The best way to find out if Dental Implants are right for you is to meet with Dr. Stone, who is a Prosthodontist specially trained in the placement of Dental Implants. Dr. Stone is an expert in his field, and he teaches other dentists at two colleges in South Florida, the art and science of proper Dental Implant technique.
If they are placed properly by an expert like Dr. Stone, Dental Implants can help improve your dental health and well-being.
Contact us to make an appointment and ask to any questions you may have, about how Dental Implants can help you.