Studying the Success of Dental Implants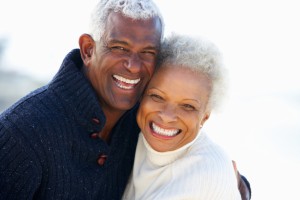 Dental Implants have proven to be a valuable procedure for replacing missing or damaged teeth. Since 1965, when Dental Implants were placed in a patient for the first time, researchers have been studying the effectiveness of Dental Implants. The studies show that Dental Implants have a greater than 90% success rate. Many of the long-term, five to ten year studies, can be found on the National Institute of Health site. They have been done by distinguished researchers, often at prestigious Colleges of Dentistry, and confirm the effectiveness of Dental Implants. The patients in the studies that show high success rates are in controlled groups and have generally had their Dental Implants placed by Dental Implant Specialists.
The low failure rate reported by researchers were often due to the following factors:
Smoking
Diabetes
Head and neck radiation
Postmenopausal estrogen therapy
These are factors that a Dental Implant Specialist will take into account when assessing a patient for Dental Implant placement.
The success of the Dental Implant itself, the titanium post that is placed in the jaw, depends on the body's ability to stimulate bone growth around the Implant (this process is call osseointegration) to keep it anchored in place.When the implant is properly placed, the success rate of Dental Implants is high.
The Success of Mini Dental Implants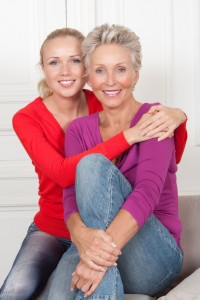 Studies relating to the success of Mini Dental Implants are becoming more available, now that they have been used for more than ten years and are becoming more widely utilized.
Mini Implants, or Small Diameter Implants (SDIs), are exactly what they sound like. They are the same as traditional implants, but about a narrow as a wooden toothpick. They are used to anchor a tooth in narrow areas of the mouth where a traditional implant would be too large to fit. Mini Dental Implants are most often used to anchor upper or lower dentures to the gums. The advantage of Mini Dental Implants is that they are easier to insert, the procedure for placing them is less invasive than that of regular Dental Implants, and healing time is shorter.
The success of Mini Dental Implants depends on their length, not their width, so it's crucial for a Dental Implant Specialist to do a thorough assessment before they are placed. Many older patients, who may have some bone loss in the jaw, can benefit from the placement of Mini Dental Implants.
Getting the Best and Safest Dental Implants
Placing Dental Implants takes planning and skill. While osseointegration is taking place, good oral care at home and follow up visits, are needed to ensure the success of each implant.

The advantage of working with a skilled Prosthodontist, like Dr. Stone, is that he follows your progress every step of the way, from the initial visit to final placement of permanent teeth. He works with the technicians in his on-site laboratory to ensure the best fitting and best looking Dental Implants. His staff is available to answer questions and to make sure that you have all the information you need for success. Dr. Stone teaches Dental Implant Techniques to dentists in two colleges in South Florida. He has put together a Dental Implant Guide that you can download for free from his website.
Please contact us to make an appointment or ask any questions you may have about Dental Implants.
I am happy to recommend Dr. Stone. He is the best dentist of many I have endured. He is honest, wise, charming, his advice is always thoughtful and right. My implants are wonderful!"
-Marion G. Wells, August 10, 2014
Artistry and Expertise
Proper placement and esthetics are vital to the success of Dental Implants. Dr. Stone is a Prosthodontist, which means he has advanced training in tooth restoration. He teaches Dental Implant Techniques to dentists at two colleges in south Florida. We have an Onsite Laboratory, which assures excellent quality and cost effective care. Start with a Free Consultation, and we'll help you with every step along the way to your perfect smile.