What are Mini Dental Implants?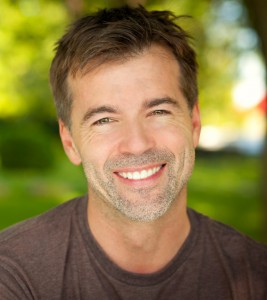 Mini Dental Implants are an alternative to traditional Dental Implants for patients who have experienced bone loss in the jaw or are having an Implant placed in a narrow area of the mouth.
Mini Dental Implants, also called Small Diameter Implants (SDIs), are made of the same strong titanium as traditional Dental Implants but are only about as narrow as a wooden toothpick. They come in different lengths, to accommodate the shape and size of each individual jaw.
How are Mini Dental Implants Used?
Mini Dental Implants are often used to secure dentures or to replace a single tooth that is toward the back of the mouth, in a very narrow space.
Since a traditional Dental Implant is placed in a wider and deeper space than a Mini Dental Implant, the traditional Dental Implant can withstand more force. Mini Dental Implants are still strong enough to secure front teeth and other teeth that aren't subject to the force of continual chewing or grinding. They are also strong enough to secure dentures.
Four to six Mini Dental Implants can secure an upper or lower denture. Existing dentures can be retrofitted to be placed onto Mini Dental Implants. Dentures secured by Mini Dental Implants can be removed for easy cleaning and still remain stable when put in place.
How are Mini Dental Implants Placed?
The procedure to place Mini Dental Implants is similar, but simpler, than placing traditional Dental Implants. Because they are so narrow, just a simple passage is needed into which to place the implant. Healing time is much faster with Mini Dental Implants and dentures or a permanent crown can be placed on the implant immediately.
How Much Do Mini Dental Implants Cost?
One of the biggest advantages of Mini Dental their cost. They are about half the price of traditional Dental Implants. According to the Dental Implant Cost Guide a single Mini Dental Implant costs, on average, about $1000. That's less than half the cost of a single traditional Dental Implant.
Many insurance companies will put the amount they will reimburse for dentures toward the cost of Mini Dental Implants.
Please contact us to make an appointment or ask any questions you may have about Dental Implants.
I am happy to recommend Dr. Stone. He is the best dentist of many I have endured. He is honest, wise, charming, his advice is always thoughtful and right. My implants are wonderful!"
-Marion G. Wells, August 10, 2014
Artistry and Expertise
Proper placement and esthetics are vital to the success of Dental Implants. Dr. Stone is a Prosthodontist, which means he has advanced training in tooth restoration. He teaches Dental Implant Techniques to dentists at two colleges in south Florida. We have an Onsite Laboratory, which assures excellent quality and cost effective care. Start with a Free Consultation, and we'll help you with every step along the way to your perfect smile.