Getting Affordable Dental Implants

Getting affordable Dental Implants means doing some research, some planning and thinking about:
why you want Dental Implants
what you expect from Dental Implants
what the total cost will be
if you have dental insurance, will it cover all or part of the Dental Implant
will you get the best immediate and follow-up care from your dentist and dental team
what you consider affordable Dental Implants
Having an initial assessment done is the first step to answering the questions you may have about the procedure and your options.
Dental Implants are strong and long-lasting, something that should be considered when thinking about the cost of Dental Implants. The cost of a Dental Implant averages about $4000 in the United States. That's about $200 a year, or about five cents a day, if the Implants last for twenty years…and they should.
Getting the Most for Your Money
A single Dental Implant holds a single tooth. Two Dental Implants can support a bridge of three or more teeth, so that may be an affordable Dental Implant option if more than one tooth needs to be replaced.
Dentures can also be placed on Dental Implants. All-on-4s are dentures that are held in place by four Dental Implants. They are more comfortable than traditional dentures that may slip and slide and cause discomfort.
Mini Dental Implants
Mini Dental Implants are much smaller in diameter than traditional Dental Implants and are about one-third of the cost. They can support a full set of dentures. Existing dentures can be retro-fitted to be placed onto Mini Dental Implants, which constitutes an additional savings. Mini Dental Implants can also be used to support missing teeth in narrow areas of the mouth.
Mini Dental Implants are especially useful when there is not a lot of bone in the jaw that can hold traditional Dental Implants. It's the length of Mini Dental Implants that give them their strength. They are easier to put into place than traditional Dental Implants and the healing time is very quick. Mini Dental Implants have all the advantages of making them a safe and affordable Dental Implant option.
Cheap Dental Implants vs Affordable Dental Implants
The cost of Dental Implants can vary widely from place to place. The cost will be higher in a large, metropolitan area, for example. The cost also depends on the type of material used and the skill of the dentist performing the procedure.
A 'Dental Tourism' industry has arisen around clinics in other countries that offer cheap Dental Implants and "Teeth in a Day." Placing Dental Implants involves a surgical procedure, the placement of temporary crowns while healing occurs and follow-up visits to ensure that healing is proceeding the way it should. A clinic in a foreign country, or even a local clinic that offers "Teeth in a Day," cannot provide the continuum of care needed to make sure that things are progressing as they should. So, cheap may wind up being very expensive in the long run.
Safe and Affordable Care in Fort Lauderdale
Dr. Stone has an on-site laboratory to help patients get the best fitting and most affordable Dental Implants. Dr. Stone is a prosthodontist with many years of experience placing Dental Implants. He teaches Dental Implant technique to dentists at two colleges in South Florida.
The staff at Dr. Stone's office is available to help you and answer questions about procedures, the process, cost, dental insurance and payment options, such as CareCredit.
Dr. Stone and his staff would like everyone who walks into the office to feel comfortable, have their questions answered and their concerns addressed. Please contact us to make an appointment or call to ask any questions that you may have about Dental Implants or any of the other services that we provide.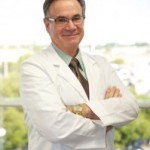 Dr. Stone
teaches dental implant therapy to dentists in two different locations: Atlantic Coast Dental Research Clinic at Palm Beach College and Broward Dental Research Clinic at Broward College.  He is a specialist in tooth replacement, a Prosthodontist, and has been placing
dental implants
surgically since 1991.