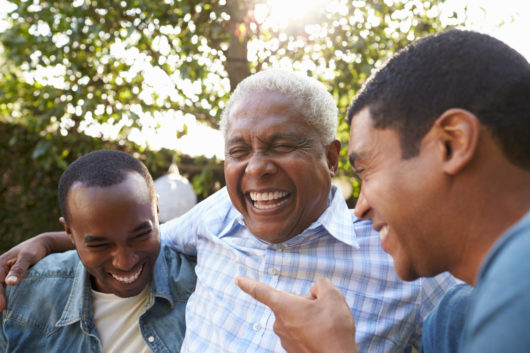 To one extent or another, almost all of us are in sales. So, we want to look our best and exude confidence. That often means prosthodontic assistance, like dentures, as well as cosmetic surgery, like a facelift. But there are some problems. Facelifts and incredibly expensive and never covered by insurance. Furthermore, the instant, night-and-day results let everyone know that you got a facelift from a plastic surgeon.
What if there was a way to obtain the same results gradually over time for a much lower cost? Facelifting dentures can make it happen.
What Causes Facial Sag?
Your teeth do more than make your smile attractive. The support your entire face. When a patient is missing a substantial number of teeth, the entire face almost literally caves in. Additionally, the missing teeth often cause the jawbone to shrink, because the alveolar bone supports less weight. This change compounds the problem even further.
The reabsorption process begins almost immediately after the patient loses teeth. So, many individuals have issues with sagging skin in young middle age. Statistically, significant tooth loss begins at about age 35.
How Can Facelifting Dentures Help?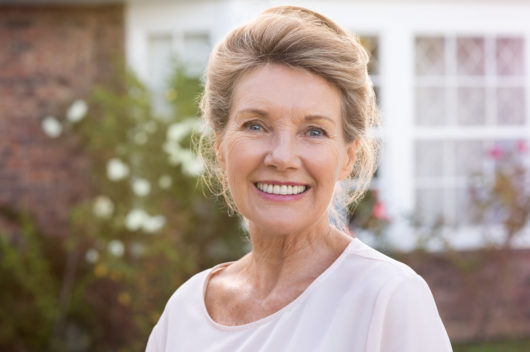 Dentists have known for years that dentures can reverse this process. The teeth support the face while also increasing bone mass in the jaw. But only professionals with a high degree of skill can optimize this process.
Facelifting dentures are yet another example of how far things have moved forward. Today, Dr. Stone uses advanced technology to find the correct jaw position, reversing facial sagging over time.
There are some other options as well.
For a long time, Dr. Stone has used injections to plump up the denture flange area. This part of the mouth is basically the soft tissue where the inside of the lips meets the front part of the lower jaw. The injection lifts the teeth. These results are much more long-lasting than Juvederm and other face-plumping injections.
VDO (vertical dimension of occlusion) is sometimes an issue as well. Over time, a gap sometimes develops between the upper and lower teeth. If Dr. Stone closes that gap, the patient's face looks longer, which makes skin appear firmer. VDO results vary greatly depending on the patient's biting and other habits.
Other treatment options, in addition to facelifting dentures, may be available as well. The earlier you come in, the more treatment regimens are available. To see what a difference some small changes can make in your appearance, contact Dr. John Stone at Best Dental Associates. Dr. Stone has been a fixture in Ft. Lauderdale since 1979.

References:
https://www.nidcr.nih.gov/research/data-statistics/tooth-loss/adults