The average cost of dental implants is a bit like the average cost of a car. There's such a big difference between a cheap subcompact and a luxury SUV that the "average price" can become pretty meaningless.
It's the same with dental implants. There are lots of options to choose from, and they all have different costs. So, it's better to focus on how to find the best teeth implant price for the kind of work you need.
The need for dental implants, however, is a measurable statistic. Roughly a third of the people in Ft. Lauderdale are missing at least one tooth! A dental implant is usually the best and most cost-effective solution for a missing tooth.
The Implant Process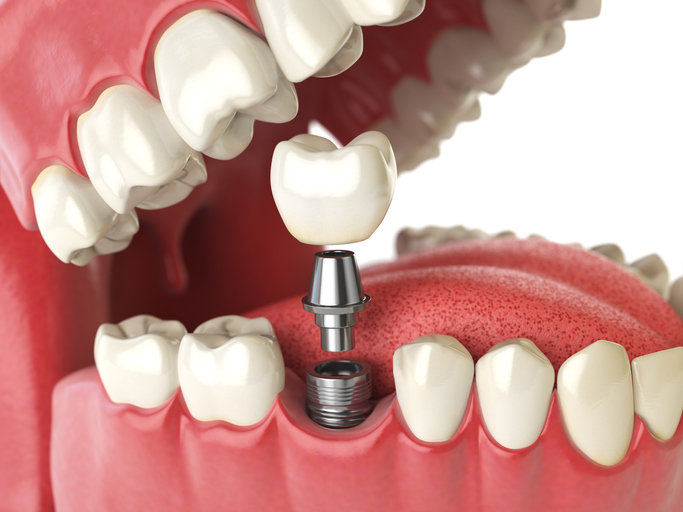 Understanding what Dr. Stone and his team do is the best way to start finding the best teeth implant prices.
Unlike crowns or dentures, dental implants replace the entire tooth. That includes both the visible and below-the-gunline parts of a tooth. So, dental implants are more than just permanent. They often prevent bone loss, which leads to that sunken-jaw look.
The process begins with a thorough medical evaluation. Not everyone who wants implants is a good candidate for the procedure. This evaluation includes things like:
Advanced X-rays,
Surgical guides, and
CT scan.
That last diagnostic test may be the most important one. A CT scan reveals jaw bone mass, and patients must have enough bone mass to support the implant. If that's not the case, a bone graft may be an option. However, this additional surgical procedure significantly raises the cost of the implant.
Next, Dr. Stone must extract any remaining part of the damaged or diseased tooth and replace it with an implant. This implant consists of a titanium post which substitutes for the tooth root, and a nearly-unbreakable artificial crown.
Cost Factors
In addition to the process itself, it's important to consider a number of other factors when finding the best teeth implant prices. Some of these considerations include:
Expertise: A highly-qualified prosthodontist like Dr. Stone may charge more than an inexperienced dentist who lowers prices to attract patients.
Materials/Preparation: As mentioned, the process can be rather straightforward or quite time-consuming. Additionally, usually depending on the location in the mouth, the materials could different. A good example is the difference between standard implants and mini-implants.
Location: Prosthodontists in urban areas, like Ft. Lauderdale, must charge more than practitioners in small towns. Pretty much everything costs more in the big city.
If cost is an issue, we offer CareCredit® plans. Additionally, we interface with dental insurance companies. Some insurance plans pay at least part of the cost. Dental implants can change your life, so finding the best teeth implant prices is a very worthwhile exercise. To get the process started, reach out to Dr. John Stone at Best Dental Associates and schedule your initial appointment.