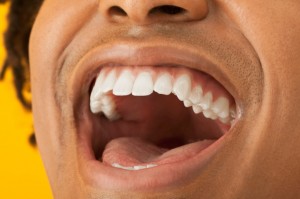 If you are undergoing procedures to makeover your smile (also called a smile makeover), it might be time to start thinking of the future.
How will you make your beautiful smile last? What should or shouldn't you do that you are unaware of?
We'd like to help you figure that out. We offer a multitude of smile makeover procedures (see our smile makeover before and after gallery) and can help you maintain the upkeep of your beautiful smile, while keeping your teeth healthy- let's have a look.
Regular Dental Maintenance
The dentist you visit should provide follow-up maintenance care instructions based on the procedures you've had done. That being said, there are some actions everyone can take to keep their looking great:
Brush your teeth– Always deserving of a reminder, it is important to brush your teeth after each meal. If you cannot brush after each meal, you should at least rinse your mouth out with water.
Brush when you've had sugar– There are those moments in between meals where you grab something quick to eat. If you are grabbing sugar though, you need to brush. Sugar is awful for the teeth, more so than other foods, and it is particularly important to minimize the exposure of sugar to your teeth.
Regular check-ups– Visit the dentist regularly to make sure your teeth and any work you've had done are healthy. Visits should be scheduled 6 months apart (unless otherwise suggested).
Call your dentist immediately if you have issues– Is something wrong with your dental work? Don't put it off until another time, call us to get in immediately. By handling the issue immediately, it won't get out of hand and cause more harm to your dental work.
Keep your bones strong– Calcium in your diet is vital for good dental health. Make sure you are getting calcium in your food – if not consider supplements.
And here are recommended actions for common procedures:
Wait to eat– we regularly ask patients to wait to eat for a short period of time after their dental work is done. Cleanings, fillings and other fixes call for a few hours of waiting before picking up the fork.
Avoid certain foods– The doctor will discuss whether you need to avoid sticky or hard to eat foods such as apples based on the dental work you've had completed.
When in doubt, ask– If you have a question about your diet or dental maintenance please call us. We are here to give you the advice you need to keep your dental work in great shape.
Summary
Once you have the smile you've always wanted, you'll want to keep it healthy and looking beautiful. We can help by giving you the advice you seek. But, it is up to you to make sure you take the day-to-day actions necessary. Brush and floss often, keep a healthy diet and regularly visit the dentist to get a deep cleaning!
Contact us if you have a question or to
schedule your complimentary consultation!