Tooth reconstruction, also known as dental restoration, is a broad term referring to various dental procedures that are used to reconstruct, replace or enhance teeth. Most dental restorations are done in order to restore or replace teeth, but these procedures can also be cosmetic or preventative in some cases. Most everyday tooth reconstructions, like placing a filling, can be easily and skilfully done by ordinary dentists, but there are certain procedures that are best left to specialists. In the same way orthodontic work should be done by orthodontists, there are certain procedures that are more suitable for prosthodontists to do.
What Do Prosthodontists Specialize In?
Although the term can be somewhat misleading, prosthodontists are commonly referred to as cosmetic dentists. While many prosthodontic procedures, like placing veneers or tooth whitening, are purely cosmetic, there are various procedures that cosmetic dentists perform, not only for enhancing the appearance of their patients' teeth, but also to insure proper dental health. Prosthodontists are also often referred to as prosthetic dentists, which describes some of the work they do more accurately.
Tooth Reconstruction Procedures
Prosthodontists are qualified to do any procedure performed by a regular dentist, as they are actually trained to be ordinary dentists before specializing. However, there are some procedures that fall more within prosthodontists' specific training – such procedures should preferably always be done by a qualified prosthodontist as the result is likely be far better.
Dental Implants
Dental implants are used to replace missing teeth by inserting an implant with a crown that resembles the tooth being replaced and a screw that's implanted into the jaw. The procedure is done surgically and will take some time to complete, but it's very effective, and might even be seen as one of the most successful procedures performed in modern dentistry.
Inlays and Onlays
Inlays and onlays are a form of dental restoration where teeth aren't replaced. Instead, damaged teeth are fixed with special fillings that are made to fit the damaged area of a tooth exactly. Getting a tooth fixed using these procedures will usually require two visits to your dentist. During the first visit, your dentist will make an impression of the tooth that needs to be reconstructed and send off the impression to a dental laboratory in order to have the dental inlay or onlay made. The damaged area of your tooth will be filled with a temporary filling to insure the damaged area doesn't change in shape. Once the dental inlay or onlay has been made, you'll be required to visit your dentist again to have it fitted.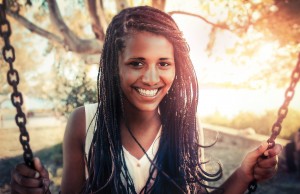 The benefit of using this form of treatment for damaged teeth, is that dentists are able to reconstruct a much larger part of your tooth than they would be able to fix using a normal filling. The result is also much more durable than traditional fillings, and can last as long as thirty years. That's because inlays and onlays strengthen the surrounding tooth tissue, unlike fillings that are sometimes prone to damaging them. There are many cases where fillings aren't a viable solution for tooth reconstruction, in which case the only alternative to getting a dental inlay or onlay would be to get a crown, but inlays and onlays are often a better choice, as they allow dentists to restore teeth with minimal loss of natural tissue. Because dentists are able to match the color of an inlay or onlay to your natural tooth, restoring a tooth using this method has cosmetic value as well.
Bridges and Crowns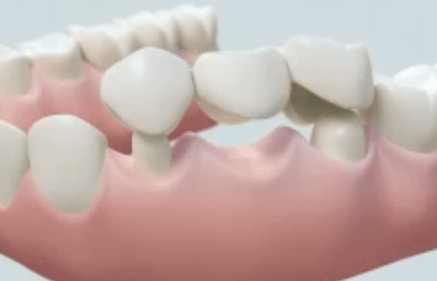 Bridges and crowns are like shells that are placed over damaged teeth to cover any of the more sensitive tissues that would be exposed otherwise, causing an increased risk of further tooth decay. A crown is made to fit over a single tooth, while bridges are almost like a row of dental crowns that are joined together where the gaps between your teeth would normally be. Dental bridges and crowns are an effective way to restore teeth that are very damaged, but can still be salvaged using one of these treatments.
Dentures
Dentures are used to replace missing teeth. While the treatment is effective, implants often serve as a better, more permanent solution when a patient is faced with the problem of having to replace missing teeth. However, many patients are unable to afford the cost of getting dental implants, either because their health insurance provider won't cover any of the costs involved or for other financial reasons. There are also patients that are unable to have dental implants, in which case dentures are a still a reliable and affordable way to solve the problem.
For patients who would like to have dental work done that isn't covered by their insurance, Dr. Stone offers the option to pay with CareCredit, which allows patients to pay for dental procedures in highly affordable monthly instalments.