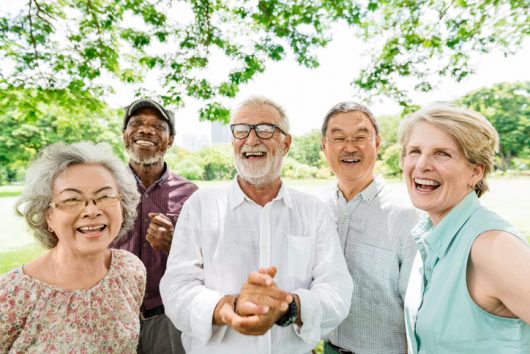 Dental implants are by far one of the best ways to replace teeth. By using implant posts to mount your new teeth on, dentists replace more than just the parts of your teeth visible above your gum line. Instead, the whole structure a tooth – from the root to the crown – is replaced with implants, offering you more comfort and better dental health. But there are different types of dental implants for different needs. If you're unsure about what kind of dental implant you need, this post will help you.
But first, if you're planning on getting dental implants, feel free to reach out to Dr. Stone's practice and schedule a consultation. Dr. Stone and his team help patients get the best custom fit on their dental appliances. The team is dedicated to providing stellar dental care while carefully considering all your needs.
Dr. Stone and his team focus specifically on dental treatments performed with the use of dental prosthetics, a dental specialty referred to as prosthodontics. Prosthodontists can perform implant procedures for all the different types of dental implants, and often also treat patients for purely cosmetic purposes.
Different Types of Dental Implants: Endosteal and Subperiosteal Implants
More often than not, dentists use endosteal implants for tooth replacement. Endosteal implants are simply implanted under the gums into the jawbone. After the procedure, the implant fuses with your bone tissue through osseointegration. This type of dental implant is shaped like a screw or cylinder.
Subperiosteal implants are completely different. The aim of subperiosteal implants is to help patients who no longer have enough jawbone tissue to support the more commonly used endosteal implants. Here, the implant posts where your new teeth will attach to are fitted on a frame, The entire frame is then implanted below the gum line, and the frame rests on your jawbone itself. As with endosteal implants, subperiosteal implants will fuse to your jawbone through osseointegration.
Tooth Replacement Options
A regular dental implant consists of a metal post that's implanted below the gum line in the jaw. Dental implants offer many benefits for your dental health, like stimulating bone growth in your jaw and convenience. But because patients have different needs, there are different types of dental implants to treat patients more effectively. A person who needs to replace only one tooth won't undergo the same procedure as one who needs to replace a whole arch of teeth, for instance.
Regular Implants
Regular dental implants are most often used to replace a single tooth. The procedure requires patients to have an adequate bone density to support the implant, often requiring patients to have bone grafting procedures performed. Regular dental implants are suitable for patients who want to replace a few single-tooth gaps, but the procedure is too expensive and tedious for replacing a whole arch of teeth.
All-on-four Implants
Unlike regular implants, all-on-fours are perfect to replace a whole arch of teeth. Because the procedure is fast, more convenient and and less expensive, this type of dental implant is a good alternative to getting dentures. The name of the procedure refers to the amount of implants used to replace one arch of teeth. With all-on-fours, four to six implants can replace 14-16 teeth. All-on-four implants are specially placed at an angle so that the implant utilizes the areas of your jaw that typically have a higher bone density, meaning most patients undergo the procedure without any bone grafting. Because of this, it will be possible for you to get all your teeth replaced in one day of surgery.
What Type of Dental Implant Should You Get?
Now that you know more about the different types of dental implants, you'll be able to make the best choice for your needs. It's important to note that although implants often support permanent, non-removable crowns, almost any type of dental implant can also be used to support removable dentures. Removable dentures is a great low-cost option for patients who don't want the hassle of shifting dentures, but aren't ready to invest in permanent, fixed crown implants.
If you would like to get professional advice regarding dental implants, Dr. Stone's practice (and friendly staff team) is just just a phone call away.