Who is Dr. John Stone: Fort Lauderdale Dental Specialist?
Choosing a a health professional is always a difficult task. As a patient, you know your choice can have a huge impact on your overall health. When it comes to choosing a dentist, the same rules apply. You can't visit simply the first dentist you find. You need to look around so you can find  someone you're truly comfortable with.
This is especially true when you're planning to undergo a big procedure, like getting veneers, crowns or dental implants. Procedures of this nature have to be done with the highest level of care and attention to detail possible. In these cases, it's important to find a dentist with the necessary qualifications and experience to do the job right.
But apart from qualifications and experience, it's also important to find a dentist with a genuine concern for your dental health. When your dentist places your best interests first, you can be certain you're receiving the best possible care available.
Dr. Stone, DDS– Dedicated to Your Dental Health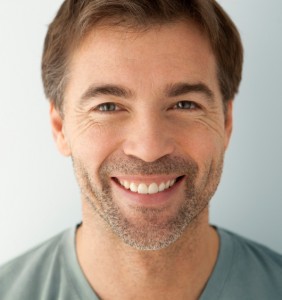 There are various ways to distinguish whether or not a dentist cares about your health, but a definite sign of dedication is when someone goes out of their way to ensure they know how to help every patient that can possibly be helped.
Dr. Stone has dedicated himself giving patients the best care possible in three different ways:
The first is through the extensive education he's undergone to ensure he always knows how to help patients.
The second is through assisting patients with dental emergencies so they won't have to wait in agony when they have dental pain.
The third is through an on-site laboratory, so that he can ensure patients quickly get only perfect dental devices that have been made by experienced dental technicians.
Dr. Stone's Education and Career
Dr. Stone is a prosthodontist, a dental specialty that focuses on helping patients who need any kind dental prosthetics. Dental prosthetics can include anything from dentures to crowns and dental implants. A prosthodontist specifically focuses on both the functional and aesthetic sides of prosthetic dentistry, meaning they are trained in helping patients get a healthy smile that feels good, while also looking good.
An important aspect of aesthetic dentistry when getting something like a dental crown, for instance, is matching the color of your dental crown to that of your surrounding teeth. This is especially important when you're crowning a top front tooth, which will be visible whenever to talk or smile.
Dr. Stone's additional education and training is a clear sign of his concern for providing patients with immaculate dental care. After graduating as a general dentist in 1974, Dr. Stone did a two year residency at the Long Island Jewish Hospital. During this time, he gained valuable practical experience and training.
After gaining experience during his first residency, Dr. Stone went on to do his specialty by completing another residency – this time at the Medical College of Georgia. Prothodontists undergo special training that focuses on fitting crowns, placing dental implants and helping patients get dentures that fit perfectly, among other things.
Many dentists don't do any residency after graduating, deciding instead to set up practice as soon as possible. But Dr. Stone completed an additional four years of residency after graduating with his DDS degree. Only after this time, he was satisfied to set up practice. His practice opened doors in Fort Lauderdale in 1979. Dr. Stone still practices in Fort Lauderdale as a dental specialist, giving him nearly four decades of experience as an independent dental practitioner.
Talk to Dr. Stone
Would you like to see a dentist that cares for your health as much as you do? If so, feel free to book a consultation or appointment with Dr. Stone. Dr. Stone can help you with anything from a normal dental filling, to more complex procedures such as placing implants and reconstructive dental work.