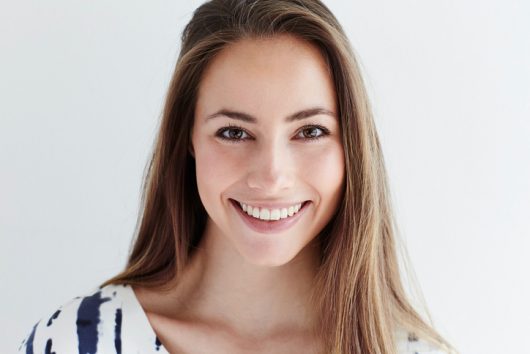 Not sure what a prosthodontist does? You're not alone. While many people have heard of dental specialists such as oral surgeons and orthodontists, the American Dental Association recognizes nine different branches of dental specialties, meaning there's a good chance that you don't know what the majority of dental specialists do. However, you're not alone.
But by acquainting yourself with the basics of what different dental specialists do, you can make an informed decision if you're ever in a position where seeing a specialist could be beneficial. Aned although prostodontics isn't a widely familiar dental specialty, there are many cases when seeing a prosthodontist is a good choice.
What Do Prosthodontists Do?
According to the ADA's website, the definition for prosthodontics is as follows:
Prosthodontics is the dental specialty pertaining to the diagnosis, treatment planning, rehabilitation and maintenance of the oral function, comfort, appearance and health of patients with clinical conditions associated with missing or deficient teeth and/or oral and maxillofacial tissues using biocompatible substitutes. (Adopted April 2003)
That's quite a mouthfull and there's a good chance it won't mean all that much to you. After reading that, you probably won't know if you need to see a prosthodontist or not.
In more simple terms, prosthodontics is about tooth replacement, aesthetic dentistry and advanced tooth restorations. A prosthodontist is a good choice if you need any of the following dental procedures: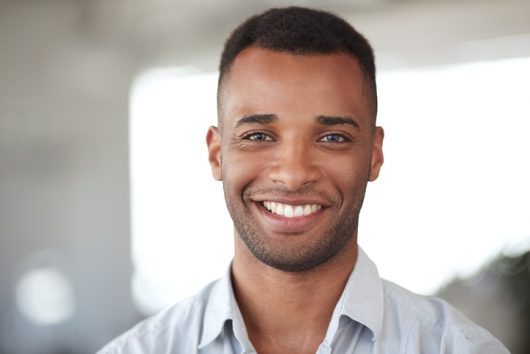 Of course you could go to your regular dentist for many of the procedures prosthodontists typically do. Seeing a general dentist to fit your dentures or to do your tooth implants is legal and what dentist to see is always your choice.
However, prosthodontists undergo special training in various prosthodontic work. Prosthodontists complete an additional three to four years of dental training. This additional training focuses on things like dental implant technique and the aesthetics of tooth restorations. Your prosthodontist's goal in restoring your teeth will be to give you the most beautiful, comfortable and long-lasting dental restorations and replacements possible.
Why See a Prosthodontist?
You don't have to see a prosthodontist for any dental procedure. As stated, you have the right to choose to see a regular dentist for many of the procedures prosthodontists do.
The reason why many patients prefer to see a specialist, however, is because specialists have a deeper understanding of the work they do. A specialist can have knowledge about how to prevent post-procedure complications in some cases. A qualified prosthodontist might also be able to make better recommendations regarding any prosthodontic procedure you want to have done.
This kind of deeper understanding is especially important when it comes to dental implants. A dentist with adequate experience and training in placing dental implants is likely to have a higher success rate than one who doesn't. However, regardless of whether you're seeing a specialist or a general dentist, it's always a good idea to ask about your dentist's success rate in performing a specific procedure.
Lastly, regardless of what kind of dentist you're seeing, you should choose someone you feel comfortable with. There are enough dental specialists in every area of dentistry for you to choose a dentist that you like.
Prosthodontists vs Cosmetic Dentists
Yes, prosthodontists are basically cosmetic dentists.
In truth, the ADA has no specific dental specialty dedicated to cosmetic dentistry, so of the nine dental specialties on the list, prosthodontics is most closely related to aesthetic dentistry.
However, not all dentists practicing as cosmetic dentists are necessarily prosthodontists. A dentist may practice as a cosmetic dentist if they wish to. This isn't prohibited by any law. And as long as the dentist performs good work and has a high success rate, this isn't a problem.
But if you want to see a dental specialist, feel free to ask your cosmetic dentist whether or not they're a prosthodontist. Don't feel embarrassed to ask your dentist about his or her specialties, experience and success rate. Your dental health contributes to your overall quality of life, so you don't have to feel pressured into working with a dentist before you know their background.
Fort Lauderdale Prosthodontist
If you're interested in booking an appointment with a prosthodontist, feel free to contact Dr. Stone's Fort Lauderdale dental practice. Dr. Stone has over thirty years experience working as a qualified prosthodontist. If you feel uncertain or you have any questions, you can book your first appointment for free. This is your opportunity to decide whether or not Dr. Stone is the right dentist for your needs. Choosing a dentist can be somewhat intimidating, so we aim to help you on your search.
Dr. Stone also offers emergency dental services for patients who have urgent dental problems. If you call, our friendly staff will do their best to book a same-day appointment for your dental emergency whenever possible.