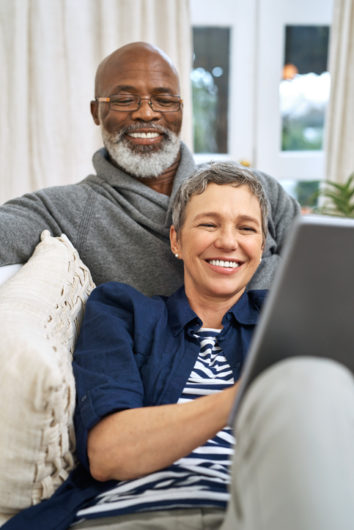 Dental implants are the ideal way to replace missing teeth. For the most part, having implants is just as good as having your real teeth. That's because dental implants don't require you to follow a special dental care routine, and they can't fall out while you eat or talk.
But dental implants also have their disadvantages. One of the biggest disadvantages of getting dental implants is the lengthiness of the procedure. From start to finish, getting a dental implant can take several months.
However, it's possible to get dental implants in only one day. While not all patients will be good candidates for the one day dental implants procedure, it's possible to visit your dentist and get new teeth in one day.
How Same Day Dental Implants Work
Before you can undergo the same day dental implants procedure, your dentist will first have to do tests to establish if you have high enough bone density in your jaw. This is a critical part of the procedure. If the bone density in your jaw is too low for same day dental implants, your dentist will recommend going with the traditional dental implant procedure, in which case you'll need to wait months before you can get your new teeth, and you'll possibly need bone grafting procedures too.
Assuming your your dentist is satisfied with your jaw bone density, you'll undergo dental implant surgery to get same day dental implants placed. If you're having a whole arch of teeth replaced, surgery will take about two and a half hours. Once the implant is placed, your dentist will fit temporary teeth to the implants. Unfortunately, your replacement teeth will be temporary at first and you'll only get your permanent teeth once the dental implant sufficiently fuses with your jaw bone, which can take up to a few months to happen.
Dental Implants in One day vs the Traditional Dental Implants
While the idea of getting new teeth in a day is attractive, it's still important to be informed and consider the benefits and disadvantages of same day dental implants when compared to the normal dental implants procedure.
The major benefit of getting same day dental implants, of course, is that you won't have to be toothless during any time of the treatment process. This can help a lot if you want to avoid the embarrassment of having missing teeth, which can especially be important if you need to look professional for work.
Despite the advantage of getting dental implants in one day, opting for the traditional dental implant method might still be a good choice, especially if your jaw bone density is too low for same day dental implants. Because the traditional dental implant process allows more time for the implant to fuse with your jaw bone through a process referred called osseointegration, the traditional treatment process has a higher success rate than that of one day dental implants.
This doesn't necessarily mean getting same day dental implants, is dangerous. But it's crucial to work with a good dentist that you feel comfortable with.

Seeing A Dental Implant Specialist
When it comes to your dental health, it's always best to ensure you get the best advice possible. That's why it's best to see a dental implant specialist for advice regarding one day dental implants. A qualified dental implant specialist will be able to provide you with a more educated opinion regarding your candidacy for same day dental implants.
Getting dental implants is a big step for your dental health. It's important that you get the best treatment possible. If your dental implants fail, chances are, you'll need to have them replaced. Usually dentists will preform bone grafting procedures before replacing failed implants. However, dental implant treatment isn't cheap to start with, and gambling with your dental health isn't a good idea.
By seeing a dental implant specialist, you can minimize the risk of dental implant failure significantly. Successful implant specialists have a success rate of 98% or more. Some qualified specialists can even have a success rate of over 99%.
If you would like to find out more about your candidacy for the same day dental implant procedure, contact Dr. Stone for an appointment. Dr. Stone is a dental implant specialist with over 20 years' experience placing dental implants. After all the necessary tests, Dr. Stone will be able to provide you with a highly educated opinion and expert recommendations about getting dental implants.

References:
https://www.realself.com/question/contemplating-dental-implants-dentist-all-in-day
https://yourdentalhealthresource.com/can-dental-implants-be-done-in-one-day/
https://www.ncbi.nlm.nih.gov/pmc/articles/PMC4327689/