Finding a good cosmetic dentist can be tricky. When you want to improve your smile, only the best is good enough. You want some reassurance that the results you get will live up to your expectations. If you want a healthy, beautiful smile, your cosmetic dentist should consider both the appearance of your teeth, as well as your overall dental health. You should be able to trust your dentist's advice regarding procedures, knowing that your dentist considers your dental needs above anything else.
Is Cosmetic Dentistry A Specialty?
One issue that makes choosing a cosmetic dentist particularly difficult, is that cosmetic dentistry is not a recognized dental specialty. There is no dental training program acknowledged by the American Dental Association for dentists to qualify as cosmetic dentists. Instead, any dentist with a high skill level in performing cosmetic procedures can market their practice as a cosmetic dental office.
As a patient, you have the responsibility to choose your cosmetic dentist wisely. While most cosmetic dentists will be skilled in their area of practice, not all are equally capable of giving you the results you want. By asking your dentist about their experience, education and skill, you can avoid disappointment.
To perform cosmetic procedures such as placing implants and veneers, it's helpful to see a cosmetic dentist who's a qualified prosthodontist. Prosthodontists specialize in various dental treatments and procedures. While their specialty isn't only focused on aesthetic dentistry, aesthetics are one of the areas prosthodontists are specially trained in.
Before visiting a cosmetic dental practice, it's also good to read some online reviews. Online reviews are very telling. Previous patients won't hold back on their honest opinions about a dental practice, so if a dentist gets a lot of positive feedback, you're on the right track.
Dr. Stone's Cosmetic Dental Practice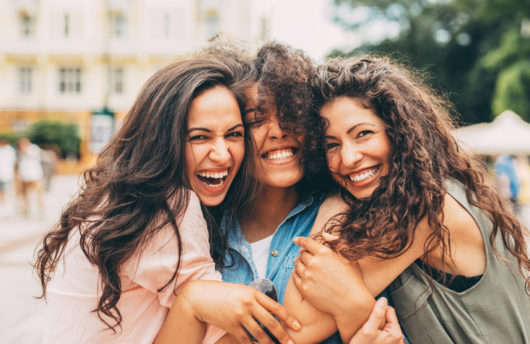 To get the highest quality of dental care, consider booking an appointment with Dr. Stone. Dr. Stone and his team of highly qualified dental staff focus on giving you the smile of you dreams. Cosmetic procedures performed at Dr. Stone's practice include the following:
But Dr. Stone doesn't only work as a cosmetic dentist. Restorative dental procedures such as placing crowns, bridges and even dental fillings are also performed at the practice. Because Dr. Stone has more than 30 years' experience practicing as a prosthodontist, you know you're in good hands!
However, choosing a good cosmetic dentist isn't everything. While Dr. Stone works to perform dental procedures to the best of his ability, the work of the dental technicians who help to create your new smile is equally important. That's why Dr. Stone has an on-site laboratory to make all veneers and crowns at the practice. By having an on-site laboratory, Dr. Stone and the team of dental technicians are able to work closely together to ensure you get the best quality of care.
Meet Dr. Stone in Person
Your new smile can be everything you dreamed of. A brand new set of teeth can do so much for your confidence, which can improve your overall quality of life.
That's why choosing a cosmetic dental practice isn't something you should take lightly. Dr. Stone understands this and that's why you can book your first appointment for free. During this appointment, you can ask Dr. Stone any questions regarding the practice and what to expect from your dental procedure. If you've already visited a cosmetic dentist and you would like a second opinion, Dr. Stone will also provide you with one free appointment for this purpose.
We're confident that if you visit our practice once, we'll have enough opportunity to show you why you should work with us for all your dental health needs!

References:
http://www.deardoctor.com/how-to-choose-a-cosmetic-dentist/
http://crowncouncil.com/why-visit-a-cosmetic-dentist/how-to-choose-a-cosmetic-dentist