If you're looking for a new car and have a budget of $20,000, you probably shouldn't be browsing your local Mercedes dealer. You need to be looking at options that fit your financial plans. Unfortunately, your oral health isn't an exception, but there may be a better solution than dentures if you have multiple damaged teeth. All-on-Four dental implants cost much less than individual implants, but they are just as convenient and beneficial for your long-term oral health.
What are All-on-Four implants?
All-on-Four dental implants are a new dental technology that gives you the advantage of implants without the cost of individually replacing damaged teeth. Four implants are placed on the top of the mouth and four on the bottom, anchoring permanent dentures. Your bone can heal and form around the new implants, a process called osseointegration.
Dentures, because they aren't attached to the bone, lead to the deterioration of the gums and jawbone. They also lead to the "sunken look" in the face that is a sign that the jawbone has deteriorated.
Why should I get All-on-Four implants instead of dentures?
There are many advantages to All-on-Four implants. They are fixed in place so there will be no sliding or slipping and none of the associated discomfort or sores. They don't need to be taken out every night, so there's less work and lower cleaning costs over time. If they're taken care of, you'll never need another major dental procedure. All dentures have a shelf life and probably won't last a decade, but All-on-Fours can last for more than twenty years.
All-on-Four implants feel more like real teeth than dentures, and they're better for your long-term oral health because the jawbone typically responds positively to the implants. It will be more enjoyable to eat because you will still be able to feel the upper palate of your mouth, and you won't be tasting adhesives or cleaners because All-on-Fours won't be going anywhere just like your real teeth wouldn't.
What do All-on-Four implants cost?
All-on-Four implants require four implants for the upper half of your mouth and four for the bottom. The Dental Implant Cost Guide suggests $1,000 as the lower limit for one implant and $3,000 as the maximum.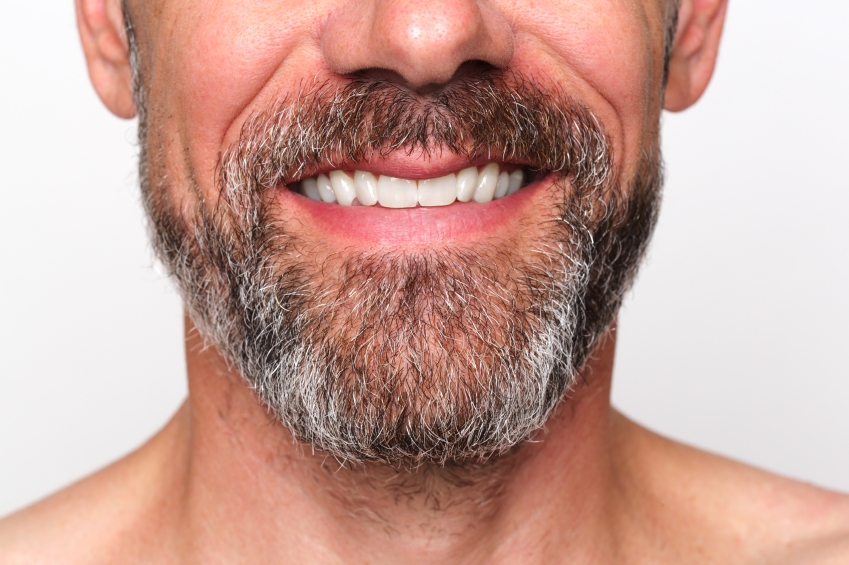 The cost for each patient will fluctuate based on whether additional procedures are needed before placement. X-rays, bone grafts, extractions, and CT scans are some of the more common procedures that can add to the cost of implants. You should talk to your prosthodontist about what it will cost you to get All-on-Four implants because it's different for everyone.
After the implants are inserted, dentures will be formed and fitted. A good set of dentures will range in price from $2,000 to $4,000. When you add up just the implants and dentures, they can cost up to $28,000.
The Dental Implant Cost Guide's research suggests the average cost is $34,000 for the entire procedure. But you should talk to your prosthodontist before you make any decision. In this case, one size doesn't fit all.
Get a free consultation
At Dr. Stone's practice, we offer complimentary consultations to new and prospective patients. We think that the information you need to make your oral-health decisions should be free, so we'll never charge you to come in and talk through your questions.
You should always talk to a professional before you rule an option out. Dr. Stone has been practicing for over thirty years, and would love to help you decide what's best for you. Schedule your appointment today.