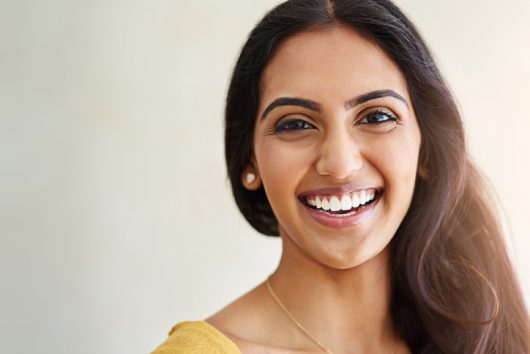 While a missing molar isn't as noticeable as a missing front tooth, losing one can make eating much more difficult. Luckily dental implants provide you with a way to easily replace any missing tooth in your mouth, including a molar. If you've recently lost a molar, or you have a tooth that's constantly causing problems and you'd like to replace it, a dental implant can be a low-maintenance option that's likely to last you a lifetime. So when considering the cost of getting a molar replaced with an implant, the long-term benefit of replacing a missing tooth is definitely something to keep in mind.
Are Molar Implants More Expensive?
Getting a molar replaced with a dental implant won't necessarily be more expensive. The cost of your dental implant procedure will be determined by a variety of things, but the exact tooth your replacing is reasonably unlikely to have a big influence on the implant cost. So of variables that are more likely to influence the cost of your dental implant include:
Your dentist: Some dentists will charge a much lower rate for their work than others. However, don't assume the more expensive dentists are being dishonest about what they charge for their work. Dental specialists who have more experience and education when it comes to placing implants (like prosthodontists and dental surgeons) often charge a slightly higher rate for their expertise.
Dental implant quality: Not all dental implants are the same. Some implants are better than others. For the best results, your dentist should use an implant that can last a lifetime without needing replacement. Opting for a cheaper implant option, like mini dental implants instead of traditional ones will also have an impact on the price you pay.
Additional costs: Things like X-rays, CT scans, tooth extraction and bone grafting can add quite a hefty amount to what your implant will end up costing. This is especially the case if you need any bone grafting before you have enough bone tissue to support the implant post.
With all of these factors taken into consideration, it's hard to predict what a molar implant would cost you. However, if your jaw is healthy, and you still have the molar you want to replace (or you only lost it recently) there's a good chance you won't need any bone grafting, which will help you save a lot on your dental implant.
Molar Implant Cost
Getting a molar implant can cost anywhere from $4250 to $11,000, depending on what procedures you need to undergo. But don't let those figures scare you off. Some dental insurance companies might be willing to cover a part of the procedure cost. If this isn't an option for you, however, there are credit providers that can help you finance dental work at a low interest rate.
The important thing to keep in mind with dental implants is that a good implant can last you forever. An implant that originally supported a single tooth might also later be useful in helping to support removable dentures or a full set of new permanent teeth (although hopefully your natural teeth will stay healthy for many years to come.)
All and all, the cost of a dental implant can easily be justified in that the implant keeps your jaw bone healthier and provides you with a new tooth that's just like your old one, but without the decay and other problems.
Replacing More Than One Molar
If you have two or three adjacent molars you want to replace, getting an implant-supported permanent dental bridge is probably your best option. With a dental bridge, two or three tooth crowns are attached to one another. With an implant-supported bridge, one implant post is placed into your jaw and used to support the bridge with two or three teeth. By only getting one implant post to support two or three teeth, you'll be able to save on the cost of replacing them.
If you would like to learn more about getting dental implants and find out more about candidacy for the procedure, please free to call Dr. Stone and book an appointment.