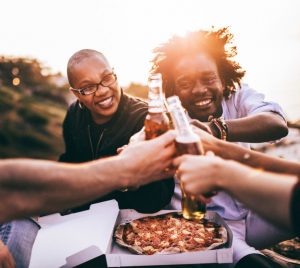 All-on-four dental implants are used to help patients replace a full arch of teeth. One of the great things about the all-on-four procedure is that it's quick. With special implant techniques, bone grafting procedures and are usually avoided.
Traditional implants often require patients to have surgery more than once, with long waiting periods from one surgery to the next. With same day dental implants, however, patients can leave with a full set of teeth after a one day procedure.
One Day Dental Implants: What Can You Expect?
Before you can go in for implant surgery, your prosthodontist will have to do a thorough examination of your jaw and teeth to plan for the surgery. This is usually the first or second appointment and will take place a few days or weeks before you're scheduled to get implants. Despite this, the all-on-four procedure will still greatly reduce your waiting time, although the pre-procedure exams and a proper planning phase is necessary for the procedure to be successful.
If you've decided to go through with the procedure, you'll be booked for surgery. All surgical procedures take place on one day. The surgery can be performed under either local anesthetics while you're still awake. But if being awake scares you, general anesthetics can be used instead, in that case you'll be asleep during surgery.
One day, all-on-four implant surgery usually takes about three hours for both your upper and lower jaws. Post-surgery, your dentist might prescribe a painkiller to reduce your pain. Depending on how you feel, you might be able to go back to work the next day. You will, however, have to eat soft foods while your mouth is still healing from the surgery. In the months that follow, you'll have to go back for checkups so your dentist can see if everything is healing as it should. Many patients also choose to visit an oral hygienist to learn how to clean their new teeth.

Same Day Implant Cost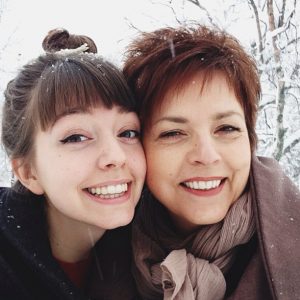 The cost of all-on-four implants can significantly vary. But on average, one arch of all-on-fours implants can cost anywhere from $15,000-$24,000. To get an accurate estimate of what it would cost you, talk to your prosthodontist. Not only can specific dentists give you better estimates based on their usual fee, your dentist can also consider the current state of your teeth.
Not all patients can afford to pay the whole amount their dental implants cost at once. To help with this problem, there are some things you could consider. Your health insurance provider might be willing to cover a large part of the cost, so it's definitely worth contacting them to ask about all-on-four implants. Your other option is to use a financing option like CareCredit so you can pay for your dental implants in monthly installments that fit your budget.
While the initial cost of dental implants is high, all-on-fours offer the best long-term solution. Your new implants will be expected to last the rest of your life and won't require special care. You'll be able to live your life denture-free, without the fear that your teeth could fall out of your mouth or shift.
Remember, your specific dentist and the geographical location of the practice can have a huge impact on the cost. Nevertheless, don't go with a cheaper dentist just to save money. Your health is important, so if you're uncertain, you could try to find some online reviews, or talk to friends who've had implants done. It's important that the dentist you choose should have a high success rate in placing implants. A good option would be to see a prosthodontist. Prosthodontists are specialists with special training in placing dental implants.