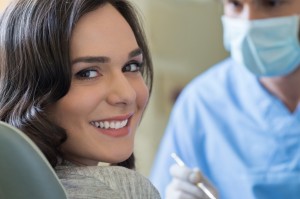 Dental Veneers are a simple way to restore and repair teeth. Veneers are strong, long lasting and the procedure for putting them in place is easy. Like other dental procedures, the cost of Veneers varies, depending on factors such as:
the type of Veneers used
if your dentist is in an city or suburb
What are Dental Veneers?
Dental Veneers are very, very thin (as thin as a contact lens) layer of material that is placed over a tooth to improve its appearance. Traditionally, Veneers have been made of porcelain or a composite material. Porcelain is made by heating clay minerals at very high temperatures to create a strong, translucent material that looks like the enamel of natural teeth. Traditional porcelain has been improved upon with new processes and materials by through research by companies like Lumineer and daVinci.
Why Dental Veneers?
If you are thinking about getting Dental Veneers, then you probably have a tooth, or teeth, that need reconstruction or repair. Veneers are used to fix:
discolored teeth teeth with worn tooth enamel
chipped or cracked teeth
misaligned teeth
unevenly spaced teeth
The best way to determine if you are a candidate for Dental Veneers is to have a consultation with Dr. Stone.

The Advantages of Dental Veneers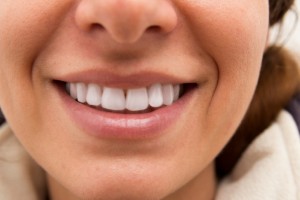 The most important part of placing the Veneer, is to make sure that it matches and enhances your smile. During your initial consultation, you and Dr. Stone will discuss how Veneers can help improve the look and feel of your teeth and how your expectations can best be met.
Placing Dental Veneers requires only superficial treatment and maybe a local anesthetic. Just a thin layer of the front of the tooth is removed, to create a surface to bond with the Veneer. New types of Veneers often require no surface tooth removal. The natural tooth that is being covered by the Veneer may have to be re-shaped. This is easily done in a single visit. You will have a temporary Veneer put into place until your permanent Veneers are ready. Dr. Stone has in in-house laboratory to help make this process smooth, fast and cost effective. Dental Veneers last for many years. They are cared for in just the same way that you care for your natural teeth, so there is no need to buy additional oral care products or spend extra time on oral care.
What Do Dental Veneers Cost?
Since placing Dental Veneers is a cosmetic procedure, insurance companies usually don't cover the cost of Veneers. We offer CareCredit to our patients who would like financial assistance.
Choosing Dental Veneers
Contact us for an appointment with Dr. Stone to find out if Dental Veneers are the treatment of choice to repair or restore your teeth. Dr. Stone is a Prosthodontist, who specializes in Cosmetic Dentistry and Dental Implant technique. Together, you and he can determine how Dental Veneers, or other procedure can be used to enhance your smile, your self-esteem and your quality of life.
A Great Dental Veneers Success Story
https://www.youtube.com/watch?v=TMF7HxCFyUg