If you need to replace one tooth (or even a whole arch of teeth) getting dental implants is your best option. Unlike with other tooth replacement options, your dental implants won't need to be replaced and they won't fall out of your mouth or shift while you eat or talk. But the cost of dental implants can make it a less attractive option. Because while dental implants are almost just as good as your real teeth, they tend to cost a lot more than other tooth replacement options.
How Much Do Dental Implants Cost?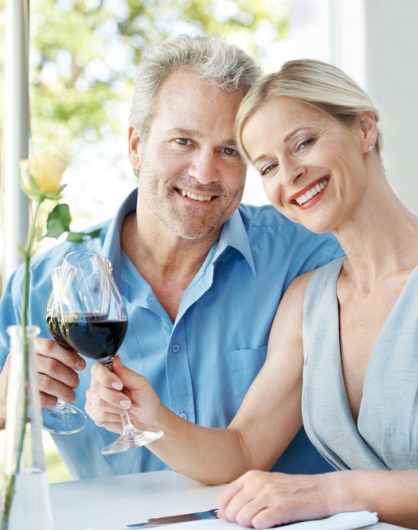 The average price of dental implants can vary depending on where you live, what dentist you go to and the kind of implant you're getting. However, dental implants still tend to be far more expensive than other options regardless of the variables involved.
To get an accurate estimate of what dental implants would cost you, it's best to talk to a dental implant specialist and discuss your options. Every patient is unique, and so the cost of dental implants will differ from one person to another. Price differences from one patient to another can be influenced by additional procedures such as bone grafts, X-rays and CT scans.
Another factor that's important in determining the cost of dental implants is the kind of dental implants you need. Below is a rough estimate of what your dental implants might cost depending on the kind of implants you're planning to get:
Single tooth dental implant – $3000-$6000
Implant-supported bridge (replaces 2 -3 teeth) – $4000-$16,000
All-on-4 dental implants (replaces 1 arch of teeth) – $20,000-$50,000
Implant-support dentures (replaces 1 arch of teeth) – $7000-$11,500
The above figures are very broad estimates, but it's possible to find dental practices charging both the lower and higher end prices listed here. Generally, specialists practicing in urban areas will charge on the higher end of these price ranges, while general dentists in small towns are likely to charge less.
Whichever way it goes, don't choose your dentist solely based on pricing. Good dental implants should last a lifetime without giving you any problems, so choosing a dentist with experience and skill is usually worth the extra investment.
Comparing Costs – Are Dental Implants Affordable?
Many patients look at price estimates regarding dental procedures by simply considering the upfront, immediate cost of different tooth replacement options. When you look at dental implants in this way, they'll always seem far too expensive when compared to alternatives like dental bridges and regular removable dentures.
What patients forget is that – unlike bridges and dentures – dental implants usually last a lifetime. So once you have dental implants placed, you're unlikely to spend money on fixing fixing the same problem over and over again. When you consider the longevity of dental implants, they become much more affordable than other options – not only will your dental implants cost less over the course of your lifetime (seeing as it's a once-off expense), they'll allow you to enjoy a better quality of life. With this in mind, it might be good to even look into dental financing if you can't afford the cost of implants upfront.
For instance, when you consider the cost of dentures, you'll see a set that replaces either your upper or lower teeth can cost $1500-$3200 – so dentures for both your upper and lower teeth will cost between $3000-$6400. This might sound a lot cheaper than dental implants, but you'll need to replace your dentures at least every 5 years. So in 15 years, you'll spend $9000-$19,200 on replacing your dentures.
But the expenses don't stop there. Dentures also need to be refitted whenever you feel they're no longer comfortable. To do this, you'll need to visit your dentist to have them relined. This will add to the expenses you have to consider if you choose to wear dentures instead of getting implants.
The last expense is hardly worth considering as an expense in and of itself, but keep in mind that you might need to use special denture glues to hold your false teeth in place. While the expense of denture glue isn't worth considering, the inconvenience of having to keep your teeth in place with adhesives definitely makes dentures a less attractive option.
Overall, dental implants will help you enjoy a better quality of life. You'll still be able to enjoy your favorite foods and laugh without worrying that your teeth will fall out. Being able to eat a variety of foods, can help you stay healthier and eat more nutritious meals than if you had to only eat soft foods. When you think about it, there's no price you can put on a healthy smile!

Sources
https://www.colgate.com/en-us/oral-health/cosmetic-dentistry/implants/what-you-need-to-know-about-a-dental-implant-procedure-0215
https://www.dentalfind.com/article/dentures/how-does-relining-dentures-work
http://www.dentistryiq.com/articles/2016/09/full-arch-dental-implant-supported-bridges-why-offering-coverage-may-save-medical-insurance-companies-money.html
https://www.aaid-implant.org/about-dental-implants/what-are-the-benefits-of-dental-implants-over-other-treatments/