If you need to replace one tooth (or even a whole bunch of teeth), dental implants are your best option. Unlike other tooth replacement options, dental implants don't need to be replaced and they don't shift around because they're attached directly to your jawbone. The cost may have deterred you in the past, but let's see what dental implants cost in Florida today.
How Much Do Dental Implants Cost?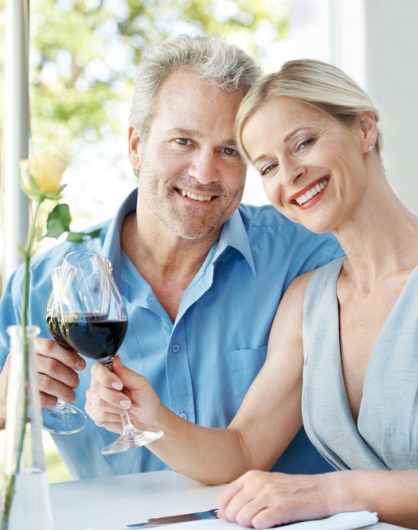 The average price of dental implants can vary depending on where you live, what dentist you go to, and the type of implant you get. For an accurate estimate, it's best to talk to a prosthodontist, discuss your options, and ask for their price.
Every patient is unique, and so the cost of dental implants will differ from one person to the next. Price differences primarily come from the need for additional procedures including bone grafts, x-rays, and CT scans.
Another factor that's important in determining the cost of dental implants is the kind of dental implants you need. Below are the average costs for each dental implant option:
Single tooth dental implant – $3000–$6000
Implant-supported bridge (replaces two to three teeth) – $4000–$16,000
All-on-4 dental implants (replaces all top or bottom teeth) – $20,000–$50,000
Implant-supported dentures (replaces all top or bottom teeth) – $7000–$11,500
How is Florida different?
Though California has the most residents over age 65, Florida has the highest percentage of elderly residents of any state (WorldAtlas). This is going to be a factor when you look for dental work. This population group is considering dental implants for their oral health needs, and because of the increased demand, you may find slightly higher costs in Florida.
This may sound like a downside if you live in Florida, but it also means that if you find someone experienced, they'll have a lot of procedures under their belt. You'll have a greater confidence working with someone with a long, successful track record.
It may be tempting to do so, but don't choose your dentist simply based on pricing. Good dental implants should last a lifetime without giving you any problems, so choosing a dentist with experience and skill is well worth the extra investment.
Comparing costs – are dental implants affordable?
Many patients only look at the up-front, immediate cost of alternative tooth replacement options. When you look at dental implants in this way, they'll always seem far too expensive compared to alternatives like dental bridges or dentures.
What patients forget is that—unlike bridges and dentures—dental implants can last a lifetime. Once you have your dental implants placed, you're never going to spend another dollar fixing the same problem over and over again.
When you consider the longevity of dental implants, they become much more affordable than the other options. Not only will your dental implants cost less over the course of your lifetime, they'll also allow you to enjoy a better quality of life. With this in mind, it might be good to look into dental financing if you can't afford the up-front cost of implants.
The downsides of dentures
Dentures for you whole mouth can cost between $3000–$6400. This is obviously a lot cheaper than dental implants, but you'll also need to replace your dentures about every five years. Over the course of fifteen years, you'll spend $9000–$19,200 simply replacing your dentures!
But the expenses don't stop there. Dentures need to be refitted whenever your jawbone naturally changes. To do this, you'll need to visit your dentist to have them realigned.
Dentures also need special glues to hold your false teeth in place. While the expense of denture glue doesn't appear worth considering, when the cost is added up over months and years, it isn't as small as you'd think. This isn't even mentioning the inconvenience and annoyance of tasting adhesives constantly!
Overall, dental implants give you a better quality of life. You'll still be able to enjoy your favorite foods and laugh without worrying about your teeth falling out. Being able to eat a varied diet will help you stay healthier than if you're limited to soft foods. When you think about it, there's no price you can put on a healthy smile!
Complimentary consultation
If you live in South Florida, you should stop by to see if we're the people you want to work with. At Dr. Stone's practice, we offer complimentary consultations to new and prospective patients. We'll never charge you to come in and talk.
If you're considering dental implants and live in Florida, stop by and tell us what you're looking for. You'll have a gut feeling after sitting down with the person who will perform the operation. Dr. Stone has been practicing for over thirty years in Florida and would love to talk with your through your questions. Schedule your appointment today.

Sources
https://www.colgate.com/en-us/oral-health/cosmetic-dentistry/implants/what-you-need-to-know-about-a-dental-implant-procedure-0215
https://www.dentalfind.com/article/dentures/how-does-relining-dentures-work
http://www.dentistryiq.com/articles/2016/09/full-arch-dental-implant-supported-bridges-why-offering-coverage-may-save-medical-insurance-companies-money.html
https://www.aaid-implant.org/about-dental-implants/what-are-the-benefits-of-dental-implants-over-other-treatments/