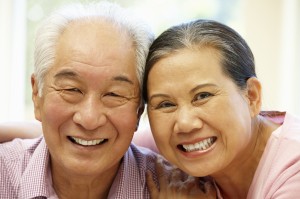 We understand the dentist office may not be at the top of the list of places you want to visit. Dr. Stone and his staff want every patient to feel as welcome and comfortable as possible, before, during, after and between every visit.
There are many aspects to a dental practice that make it feel like you're in the right place. Here are some things to look for in a dentist office:
Convenience: Your dentist office should be a comfortable drive from your house and have ample parking and access, especially for patients with special needs.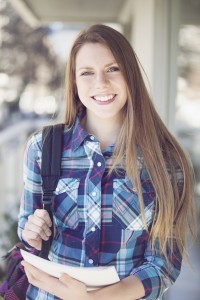 Good Communication: From the initial phone call on, the staff at a dentist office should be willing and able to answer all your questions…or find the answer for you if it's not immediately available.
Warm and Welcoming: As soon as you walk into the dentist office, you should be welcomed and made to feel comfortable. If no one is at the desk (which happens, occasionally) you should expect an apology and a welcome.
Clean and Organized: We expect treatment rooms to be clean, with sterile instruments and gloves, but a dentist office should also be clean, free of dust and odor in the waiting room, the hallways and the bathrooms.
Good Credentials: Your dentist should have graduated from an accredited dental school and licensed by the state in which they practice. The American Dental Association recognizes nine specialized fields of dentistry, including Prosthodontics, which is Dr. Stone's specialty. Dr. Stone teaches dental implant technique to other dentists at two colleges in Florida. Those are the kinds of credentials that you want to see when looking for a dentist.
Good Explanations: Knowing what a procedure entails and what it will cost can take some of the stress out of a dental visit. A good dentist office should give you a good explanation of each procedure, why it needs to be done and what it will cost. Often dental procedures seem very costly, especially if you don't have dental insurance. Understanding why a procedure costs as much as it does can make paying the price for a dental treatment make sense. We offer CareCredit® to help our patients who need financial help for dental care.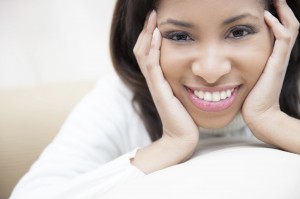 Up-to-Date Techniques: Dentistry is an ever-changing field, especially in the area of dental implants and cosmetic dentistry. A dentist should have the knowledge, skill, technique and equipment to deliver the best service to each patient. We have an in-house lab in our office, which not only saves time and money for our patients, but assures that each procedure is done perfectly.
Sedation and Pain Management: The fear of pain is what most patients worry about when going to the dentist office. If you have anxiety before and during visits, make sure you can discuss this with your dentist and come up with a plan that will make visits more comfortable. You should also be able to discuss with your dentist, before each procedure, how pain or discomfort will be managed.
Ease of Access: You should be able to make an appointment with your dentist's office at your convenience. It's good to go to a busy dentist office – you want to see a dentist who has a lot of happy patients – but you also want to have access to your dentist when you need it.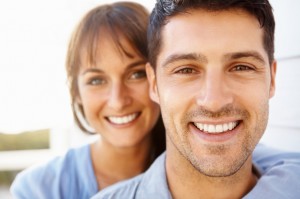 Acceptance: You should feel safe in your dentist's office. Not just assured that all procedures will be done safely, but that your confidentiality will be maintained and that you will never be judged for any decisions that you make about your care.
We understand that some patients feel embarrassed, even ashamed, if they put off their appointments. We want all our patients to feel confident that they will never be judged for canceling appointments or postponing care.
Contact us if you have a question or to
schedule your complimentary consultation!