Dental implants are used to replace missing teeth by implanting a post into the jaw and fixing your new tooth to the implant post. What many people don't realize, is that dental implants are versatile, and that there's more than one way of replacing missing teeth with dental implants. Many patients are concerned about the cost of dental implants, and the cost can vary widely depending on what kind of dental implants you're getting.
The Basics of Dental Implants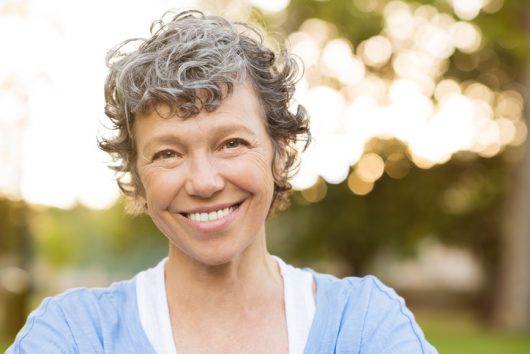 When most people think of dental implants, what comes to mind first is the traditional dental implants used to replace a single tooth. And so many people mistakenly think of a dental implant as simply a replacement tooth.
In reality, dental implants are posts that are implanted into the jaw below the gum line. Only the the post that's surgically implanted into the jaw makes up the implant. So when replacing a missing tooth using a dental implant, the "tooth part" above the gum line is actually called the crown, and isn't actually the implant itself.
This can be a little confusing if you've always thought of a dental implant as a full tooth meant to replace one you lost. Even though dental implants are often used to support a single crown, and even though single tooth dental implants are considered the standard of dental implants, the use of dental implants for replacing missing teeth is much more versatile than that.
Dental implants can be used to support single tooth crowns, and also dental bridges (meaning 2-3 crowns attached to one another where the gaps in your teeth would normally be) and even dentures.
In fact, dental implants were originally explored as a procedure for replacing a full set of teeth, much as dentures do. And till today the all-on-4 dental implant procedure remains a popular alternative to getting dentures. The benefit of dental implants is that they offer patients a low-maintenance option for tooth replacement. Once you have a dental implant, it should last you a lifetime.
What Do Dental Implants Cost?
So, given that you now know that the use of dental implants for replacing missing teeth is versatile, knowing how much they cost can be really helpful.
The dental implant post itself (regardless of whether it's being used to support a single crown, bridge or denture) can cost between $1000-$3000. This is just for the post itself, and doesn't include the cost of the surgical procedure.
While that might sound expensive, keep in mind that one implant can support multiple teeth. So the cost of dental implants per tooth drops the more teeth you're replacing with implants.
Here's a breakdown of what you can expect to pay for different procedures involving the use of dental implants:
Single tooth dental implant. One tooth crown mounted on a dental implant: $5000-$10,000
All-on-4 dental implants. A full arch of teeth (either upper or lower teeth) mounted on 4-6 dental implants: $15,000-$24,000
Implant-supported bridges. A dental bridge (usually 2-4 teeth) held in place with a dental implant: $4000-$16,000
Implant-supported dentures. Removable dentures that clip onto dental implants to keep them in place: $4500-$10,500
You also have the alternative of supporting dentures and crowns with mini dental implants. Mini dental implants aren't surgically implanted into the jaw. Instead of a thick implant post, a thinner implant screw is simply screwed into the jaw without opening the gums. Mini dental implants are cheaper, but dentists generally consider them to be less durable. However, because mini dental implants cost less, many patients consider them the best alternative to standard implants. Your dental implant specialist will be able to tell you whether or not getting mini implants is a good alternative for you.
Financing Your Dental Health
What should be clear by now is that dental work can be expensive. And unfortunately many insurance companies aren't willing to cover the cost of dental implants. Many insurance companies classify dental implants as a purely cosmetic procedure, which is inaccurate given the health benefits associated with using dental implants rather than other tooth replacement alternatives.
However, many insurance companies are starting to realize the benefits of dental implants over other alternatives, especially seeing as getting dental implants is a one-time procedure that can last you a lifetime. Because of this, some companies are willing to contribute the costs they would normally pay out for dentures or other tooth replacement options toward dental implants instead. This may not cover the full expense, but it certainly helps.
To cover the costs of your dental implants, a good option is to look into financing. At Dr. Stone's practice, payments made via CareCredit cards are gladly accepted. Through providing additional financing options, Dr. Stone hopes to make implants affordable to more of his patients.