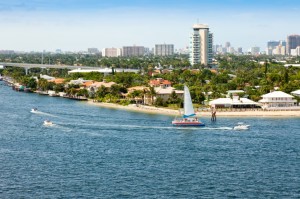 Finding a dentist in Fort Lauderdale isn't as easy as it sounds – according to Angie's List, there are more than 3,000 dentists in the areas around Fort Lauderdale and Miami alone! So your choice takes more into account than the nearest office or the cheapest rates.
Even if the practice is a few miles farther from your home, you'll want to choose a dentist who gives you the best value for your money – one who demonstrates commitment to your health and your satisfaction – to serve you better in the long term.
Some of the criteria you may consider include:
Scope of service
Basic dental needs are the foundation of Fort Lauderdale practices – but sometimes your needs go beyond the basics. In cases where health or circumstance are leading you to a specialty procedure, you may enjoy more peace of mind knowing that the DDS already familiar with your dental health is also certified in specialties like prosthodontics (cosmetic dentistry), reconstructive dentistry, and maxillofacial prosthetics, which addresses issues of the jaw and face. An expert Fort Lauderdale cosmetic dentist, Dr. Stone also addresses tooth pain relief, teeth reconstruction, yellow teeth and offers teeth in a day and dental implant procedures to include full mouth reconstruction.
Dentist's background
A dentist who graduates from a reputable dental school is one thing – but a dentist who continues his education and training at other top institutions suggests a higher level of professionalism and expertise. Dr. John C. Stone, for example, followed his DDS degree from Virginia Commonwealth University with a 2-year hospital residency at New York's Long Island Jewish-Hillside Medical Center. In his second year there, Dr. Stone was named Chief Resident, earned his specialty certification in prosthodontics at the Medical College of Georgia, and today teaches the discipline of dental implants at two dental education programs. No other dentist in Fort Lauderdale can make these claims.
Results and reviews
Referrals are the lifeblood of most healthcare practices, so your search for a dentist in Fort Lauderdale may be influenced by the perspectives of the dentist's current patients. Phrases like "excellent" and "great experience" speak to a practice that has more than three decades of proven results in Fort Lauderdale.
Patient resources
The experience you have at the dentist office goes beyond your time in the chair. You should also consider the  experience of the dental office staff, the range of patient financial and insurance services, the accessibility of emergency services and even a helpful Facebook page that links you to advice and information. Look for value-added resources like an onsite laboratory that cuts the time it takes to create your crowns or implants.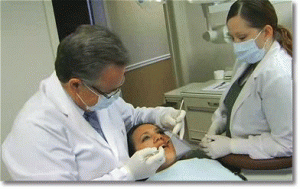 The next step
Meeting a prospective dentist in Fort Lauderdale before you book any procedure gives you and the doctor a way to get acquainted in a relaxed environment. When you arrange for a complimentary consultation with Dr. Stone's office, you can feel free to ask any questions that may have been concerning you. In return, you'll receive an honest appraisal of your dental health, and you'll learn (without any obligation) what Dr. Stone recommends to get the most from your bite and your smile.
Contact us to
schedule your complimentary consultation!