You may see on the internet or in a magazine someone that claims to be "the best dentist in Fort Lauderdale". The truth is, no dentist in the State of Florida is permitted to claim he or she is better than another dentist.
It is in the "rules and regulations" as adopted by the Florida Board of Dentistry and the Florida Dental Practice Act. To claim he or she is a best dentist is in violation of the dental practice act and the dentist can be sanctioned or fined.
"Best Dentist" classification is usually bestowed on a dentist by some lay periodical, ad agency, or a group calling themselves a qualifying agency but in reality is just someone a dentist pays a fee to claim that distinction. Sometimes a third party will claim some dentist to be the best dentist in a certain area or perhaps the state, without the dentists' permission. Unfortunately, we cannot do much about that. Ethical dentists would follow the dental practice act rules and take it upon themselves to say this.  I personally have never claimed to be the best dentist but I am humbled to receive great reviews from my patients.
The best a dentist can do is claim that he or she does excellent care or best kind of treatment. I do claim that by virtue of my extensive post graduate training and experience that I am capable of doing the best treatment for a patient.
– John C. Stone, DDS, Cosmetic Dentist, Ft. Lauderdale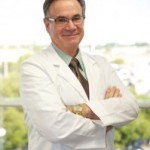 Dr. Stone teaches dental implant therapy to dentists in two different locations: Atlantic Coast Dental Research Clinic at Palm Beach College and Broward Dental Research Clinic at Broward College.  He is a specialist in tooth replacement, a Prosthodontist, and has been placing dental implants surgically since 1991.
Contact us if you have a question or to
schedule your complimentary consultation!