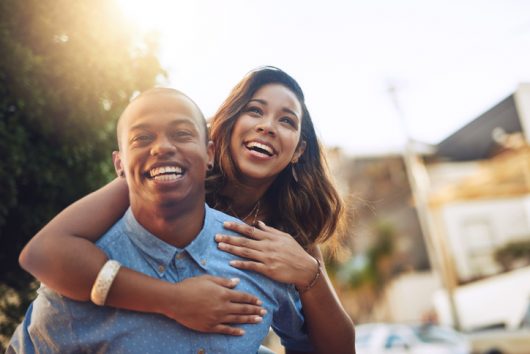 If you're new in Fort Lauderdale, finding a good dentist should be one of the things on your to-do list. Too many people leave the task of getting a new dentist until they have an urgent case that needs immediate attention. Doing this won't give you any time to get someone you feel comfortable with and, if you choose the wrong dentist on short notice, you run the risk of paying for your mistake with your dental health.
Even though your dental health is always valuable, it's especially important to find a competent dentist when you need dental implants. And because you never know when you might need an implant, it's best to start looking for an implant specialist where you live as soon as you can.
The Basics of Choosing a Dentist
As with any health professional, your comfort is one of the most important factors you should be looking at when choosing your dentist. It's easy to get blinded by practical concerns such as location and cost when you're choosing a dentist, but even though these things are important, they should never be your only incentive for choosing a specific health professional.
But even if you feel comfortable with a dentist, there are some other things you can look at just to make sure you're choosing the right person:
Read some reviews online. Online reviews can reveal a lot about what's really happening at a dentist's practice.
Ask about your dentist's qualifications. Of course any dentist you're considering should be licensed and qualified, but some dentists have special education for specific kinds of dental work. Choosing the right kind of dentist for the work you need done can improve your chances of getting good results.
Ask about a dentist's schedule. You can find the best dentist for all your needs, but if the practice is closed whenever you have time to visit them, you might end up neglecting your dental health simply because your dentist isn't available when you need them. Also ask whether or not a dentist handles emergencies. If you like a dentist that doesn't see patients with emergencies, you can still choose them as your primary dentist, but just in case, you should also know a good dentist that will help you when you have a emergency on hands.
Choosing an Dental Implant Specialist
When choosing a dental implant specialist, you want to consider all of the things that you would if you were choosing a regular dentist, but you should also be looking for specific skill sets and experience. Almost any dentist is legally allowed to perform the dental implants procedure, but not all dentists are equally skilled in every area.
Unlike fillings and dentures, dental implants are meant to last lifetime. With this in mind, it becomes clear that finding the right dentist for this procedure is very important.
To be safe, it's usually best to see a dental implant specialist when you need to get an implant. Both dental surgeons and prosthodontists can be seen as qualified dental implant specialists. Any dentist that completes a specialty in either of these fields will have special training in placing dental implants.
Fort Lauderdale Implant Dentist
If you're still searching for a dentist in the Fort Lauderdale area, you can call Dr. Stone's practice to book a free appointment. This appointment is all about helping you see whether or not Dr. Stone is the right dentist for your needs. When you come in for your complimentary appointment, feel free to ask Dr. Stone and the team all your questions regarding anything from dental procedures to insurance coverage and financing. We value your comfort, and believe that this initial appointment can help you decide whether or not you want to return for a dental appointment to get dental implants, a crown, veneers or even just a filling.
Sources
http://www.colgate.com/en/us/oc/oral-health/basics/dental-visits/article/choosing-a-dentist
https://www.angieslist.com/articles/5-things-look-when-choosing-new-dentist.htm
http://www.aaid-implant.org/about-dental-implants/how-to-choose-a-dental-implant-expert/
http://crowncouncil.com/why-visit-a-dental-implants-dentist/how-to-choose-a-dental-implant-dentist