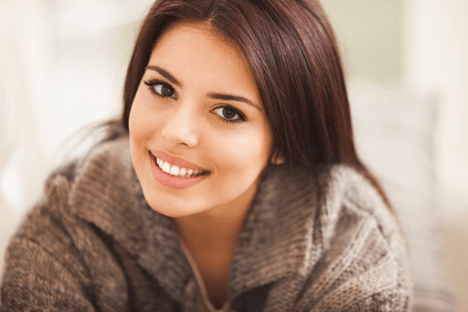 Dental veneers have come a long way since the first ones appeared in the 1920s. Back then, temporary veneers brightened the smiles of Hollywood movie stars. And by temporary, we mean three or four scenes. Also, though the veneers looked pretty good on old film, they were unquestionably fake up close.
Today, things are different. Veneers can last between 10 and 15 years. Plus, porcelain veneers are hard to distinguish from your real teeth even under the closest scrutiny.
A veneer is a very thin (think of a contact lens) sliver of porcelain or composite resin that's permanently attached to the outside of the tooth. They are a simple, non-invasive way to:
Improve the size, shape, and color of a tooth
Correct imperfections
Close spaces between teeth
Correct bite and bite-related problems
Lengthen or shorten teeth
There are many benefits that come with dental veneers, but one of their strongest points is the price tag. Veneers are one of the least expensive ways to permanently fix your smile!
What to expect during placement
The process of placing veneers can be completed in as few as two visits. Much of the work involved in creating a great veneer takes place in the laboratory. So, make sure that your dentist uses a great lab, or better, find a dentist that has a great on-site laboratory.
During placement, an impression is made of your teeth to ensure a perfect fit. Once the lab sends your dentist the veneer, your dentist will remove a thin layer of enamel—less than a millimeter—to prepare the tooth for bonding. After it's placed, you'll care for it the same way that you care for your natural teeth.
Local anesthetic is often optional. It's overall a pretty easy procedure. The newest types of veneers are requiring even less enamel to be removed, which make them even faster and easier on the tooth.
What do veneers cost?
The cost of a dental veneer depends on several factors:
The material.
The skill of the dentist.
The location of the dental office—they're more expensive in large, metropolitan areas.
Your overall oral health. Most people are good candidates. But if oral health problems exist, for example gum disease, you'll likely need to resolve this before placement.
Because veneers are a cosmetic procedure, your dental insurance may not cover them. If you can't afford to pay for them all at once, CareCredit is a great way to pay it off in smaller, more affordable installments.
The material you choose will have the greatest influence on the cost of your veneer. It's important that you know the pros and cons for each, so we'll get into some detail about what you should expect from each option.
Porcelain veneers
Porcelain veneers are on the more expensive side, ranging from $1,000–$3,000 per tooth. But when properly cared for, they'll last at least 10 years and can last as long as 15–20 years.
Because of the way porcelain reflects light, the extra investment will yield a result that looks more like a natural tooth. This is why most people who choose veneers for their front teeth choose porcelain. While any veneer can stain, porcelain veneers tend to be more resistant to staining than resin.
While porcelain is much more durable and tends to last longer, the procedure requires your dentist to remove about a millimeter of enamel. This is the biggest disadvantage to porcelain. Dentists will recommend other alternatives to patients who don't have teeth that are suitable.
Composite resin veneers
At $800-$950 per tooth, these veneers are the least expensive. They generally last 5–7 years and are prone to staining. If you're willing to avoid foods such as carrots, coffee, and soda (and you're not a smoker), this might be a good option for you.
Keep in mind that you'll need to replace resin veneers regularly. Calculate the cost beforehand. Permanent solutions, though more expensive up-front, often pay for themselves over time.
On the upside, these resin veneers can be better for the health of your teeth because your dentist often needs to remove less enamel before placement. This means the procedure often requires fewer visits to the dentist, making them the fastest option for brightening a smile.
Lumineers
Lumineers are thin veneers which are almost translucent. They require less preparation than veneers, so the cost is a little lower than porcelain. Generally, Lumineers run between $800 and $2,000 per tooth. Lumineers claim that their veneers last 20 years, but we would say that they compete well with porcelain veneers.
Alternatives to veneers
If veneers don't sound right for you, here are some ideas to talk through with your dentist.
Teeth whitening: This is an ideal alternative to veneers if your concern is discoloration. There are various options when it comes to whitening your teeth. Many teeth whitening products—at home and in dental offices—are only somewhat effective and last for a short period of time. But the KöR Whitening Deep Bleaching™ System is a process that is extremely effective and can last a lifetime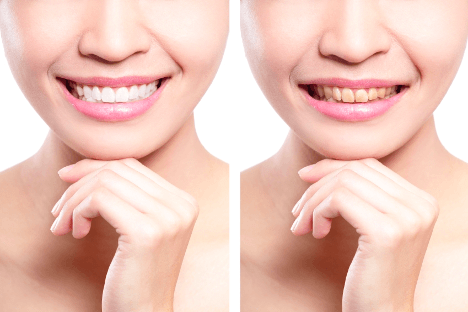 Orthodontics: If you want veneers to fix small gaps between your teeth, orthodontics may be a better option. While orthodontic work won't be nearly as instant as a veneer, it's the most natural and permanent solution for the problem.
Crowns: If you want veneers to fix a chip or crack in a front tooth, a tooth cap might be an option. But veneers might help you preserve more of your natural tooth tissue than a cap, so talk to your dentist about your options.
Implants: We almost always mention implants as an alternative to any dental procedure. This is because the success rate is so high and because you can expect them to last a lifetime. Since the first implant was placed in 1965, researchers have found they have a greater than 90% success rate! It might be the most successful procedure in dentistry!
Talk to us
At Dr. Stone's, we highly recommend daVinci porcelain veneers. DaVinci was the first lab to introduce porcelain veneers to the west coast over 3 decades ago. They are such high-quality that they've even been featured on TV shows like Extreme Makeover and The Swan. Here are just a few examples with before and after pictures.
Come in and talk to us. At Dr. Stone's practice, we never charge to begin the conversation. Dr. Stone has been practicing for almost 40 years, and he'd love to use his expertise to help you make the right decision for you. Schedule your complimentary consultation today!