Dentures are a popular choice among people who need affordable tooth replacement. But although dentures are a popular choice among many patients, they aren't like your natural teeth and require special care. Caring for your dentures properly can help them last longer, but more importantly, it can help you stay healthier.
Why Proper Denture Care Is Important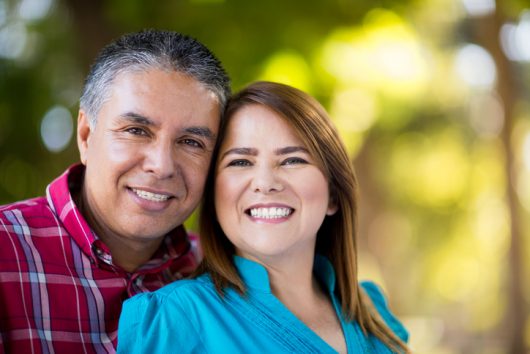 If you already wear dentures, there's a good chance your prosthodontist walked you through how to take care of them properly when you first got them. Unfortunately many patients become too easy-going over time, eventually neglecting even the most important recommendations their dentist gave them when they first got their dentures.
Dentures can be the perfect breeding ground for harmful bacteria, fungi and other harmful organisms, so not taking proper care of them can have serious consequences. The guidelines concerning denture care are based more on your health than the dentures. Truth is, dentures can be replaced, but your health can't be restored if it's irreparably damaged.
Potential health concerns associated with negligence among denture wearers include mouth sores, angular cheilities, leukoplakia and even pneumonia. If more patients were aware of these health concerns, there's a good chance more would follow care recommendations as given by their dentists.
How to Avoid Denture Related Problems
Dentures aren't like glasses. While it's possible to keep your glasses for more than a year without visiting your ophthalmologist to have them refitted, dentures are ought to be refitted on a regular basis.
Be sure to return to your dentist to adjust your dentures whenever they feel uncomfortable to you. Dentures that don't fit properly have a negative impact on your quality of life and can lead to health various problems. It's also recommended that you visit your dentist at least once a year for a checkup.
But assuming you have your dentures checked and fitted regularly, there are some everyday care practices that you should pay attention to. Doing so will control the amount of bacteria on your dentures and will help your dentures last longer.
Don't Wear Your Dentures While You Sleep
This advice might seem obvious, but like many other people who wear dentures, you might be guilty of occasionally going to bed wearing your dentures. After all, it probably can't be that bad. As it turns out, it's pretty bad.
Studies have shown that wearing dentures while you sleep can lead to an increased risk of pneumonia, as this practice can cause you to breathe in harmful bacteria. So although you've probably been told to remove your dentures before going to bed, you might not have been aware of the possible problems associated with wearing dentures while you sleep.
Keeping Your Dentures Clean
To keep your dentures clean, it's best to brush them daily with a denture cleaner. Be sure you brush every area when you clean your dentures, including the part that rests on your gums. Rinsing your dentures with water after eating is also a good way to keep them cleaner.
Apart from cleaning your dentures, you should also brush the inside of your mouth twice daily with a regular soft toothbrush and normal toothpaste. Never use denture cleaner in your mouth.
Soaking your dentures in water, or a water and vinegar solution, overnight helps keep them clean and removes stains. But be sure to use water that isn't hot. Hot water can damage your dentures beyond repair.
Handle Your Dentures With Care
Dentures are fragile, so be careful to not break them. Whenever you insert or remove your dentures, it's best work over a sink that's filled with water to help break the fall if you accidentally drop them. And as delicate as dentures are, it should go without saying that you shouldn't try to adjust your dentures yourself. If you find they don't fit right, you should always see a dentist rather than fiddling with the appliance.
Denture Alternatives
Some patients find that dentures just aren't a satisfactory solution for them. If you share this feeling, there are some wonderful long-term options that are more permanent available to you. Arguably the best tooth replacement option is replacing your dentures with all-on-4 dental implants. Talk to your dentist to learn learn about candidacy for the procedure and learn more about what it entails.
While dental implants might seem costly, they're generally accepted as a once-off solution. So while it's true that dentures are cheaper than other tooth replacement options, many people don't consider the long-term costs associated with wearing dentures like replacing and adjusting dentures and special cleaning products (a small, yet regular expense).
Another option that can improve your quality of life as a denture wearer is getting implant-supported dentures that won't shift in your mouth as you chew or talk.