If you just searched the internet for, "how do I fix cracked teeth," then you probably already have an idea about what's wrong. Because there are many factors involved in diagnosing and treating your cracked tooth, the simple answer for fixing cracked teeth is to find a good prosthodontist.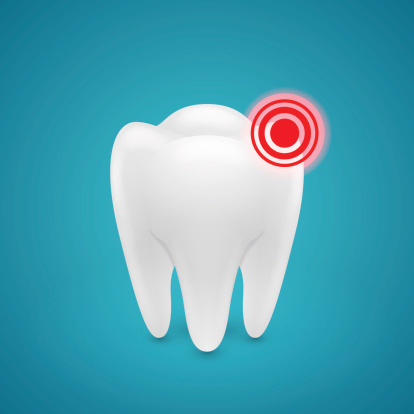 What is a prosthodontist?
A prosthodontist is a dentist who specializes in dental prosthetics. They form and place crowns, bridges, veneers, dentures, and implants. Prosthodontists need two additional years of education before they are able to practice. Because you'll almost certainly need crowns for your cracked teeth, you should start your search by talking to someone with the experience to solve your problem: a prosthodontist.
What is the procedure like?
Different procedures are needed depending on the type of crack your tooth has. If the crack extends into the root, then you may be referred to an endodontist who specializes in treating damaged teeth. Often, however, the crack isn't as bad as it looks, and your prosthodontist can easily place a crown over the cracked tooth.
What is a crown?
Dental crowns, or caps, cover damaged teeth and restore their function. Forming and placing your new crown will likely only take two visits to the prosthodontist, and though anesthetics are used during the procedure, over-the-counter pain medication should be all you need after that first day.
If the tooth has been damaged all the down to the root, your tooth may need to be extracted. After the extraction you'll likely need a new bridge or implant for the missing tooth, but you should discuss all your options when you talk to your prosthodontist.
Complimentary consultations
At Dr. Stone's practice, we offer complimentary consultations to new and prospective patients. We believe the information you need to make these decisions should be free, so we'll never charge you to come in and start the conversation.
If you're experiencing tooth pain, don't put it off any longer. It is more likely that your delay will lose you money instead of saving it. Dr. Stone has been practicing for over thirty years, and would love to help you figure out how he can help. Schedule your appointment today.
Emergency patients
If you just cracked your tooth and need immediate help, Dr. Stone reserves time in his schedule for patients like you. Call (954) 568 – 9100 right now and get immediate help.