Dr. Stone has a quiet, gentle way about him that belies the strength and determination he uses to help his patients.
Early in his career, while a Resident at Long Island Jewish Hospital, Dr. Stone had the opportunity to deal with complex patients who often required head and neck surgery to repair facial injuries that resulted from trauma or genetic anomalies. This experience led to his being appointed Chief Resident in Dentistry and going on to train as a Prosthodontist.
According to a 2015 Kaiser Family Foundation Survey, there are more than 200,000 dentists in the United States, but only about 3,000 Prosthodontists.
Not only do Prosthodontists replace teeth to improve their function, they also fabricate teeth to meet the esthetic needs of their patients. To that end, Dr. Stone set up his Fort Lauderdale practice, more than thirty years ago, with an on-site laboratory, so that he can provide his patients with teeth that are both optimally functional and esthetically pleasing.
Dr. Stone and Dental Implants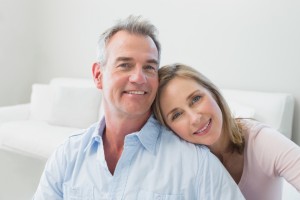 Dental Implants can greatly improve both function and esthetics for patients who need to have teeth replaced. They are long lasting and can be made to fit harmoniously with any smile.
Dr. Stone has been placing Dental Implants since 1991. In addition to placing Dental Implants for his own patients, Dr. Stone teaches Dental Implant Therapy at Atlantic Coast Dental Research Clinic at Palm Beach College and at Broward Dental Research Clinic at Broward College.
Dr. Stone and Dentures
Dentures have long been used to replace missing teeth, but today, dentures can do so much more. Dentures can not only improve the function of the teeth but can also improve the structure of the entire face. Dr. Stone's expertise gives him the ability to designs dentures that are both highly functional and esthetically enhancing.
"Actually, most dentists hate doing dentures – I absolutely love doing them," Dr. Stone says.
Start With an Assessment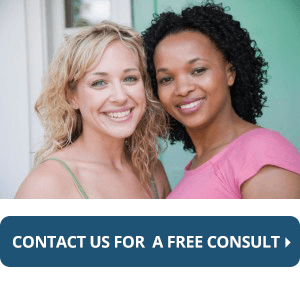 The best Dental Implants and Dentures should fit your smile, your bone structure and your personality. An initial assessment is a time for patients to talk with Dr. Stone about their hopes and their expectations and to find out how best to go about having them met.
Dr. Stone believes in providing the highest quality of care possible, in a caring environment.
Contact us if you have any questions about your dental care and to schedule an appointment with Dr. Stone.
Our Other Dental Implant Resources:
The Dental Implant Procedure
Do Dental Implants Really Work?
Fixed Hybrid Implant Restoration
Choosing a Dental Implant Specialist
A Look at Dentures vs. Implants
Affordable Dental Implants and Smile Makeovers
Tooth Implants: Natural Healing
What Are One Day Dental Implants?
What do Dental Implants Cost?
Plasma Rich in Growth Factors (PRF) for Faster Healing

About Dr. John C. Stone, DDS
Dr. Stone teaches dental implant therapy to dentists in two different locations: Atlantic Coast Dental Research Clinic at Palm Beach College and Broward Dental Research Clinic at Broward College.  He is a specialist in tooth replacement, a Prosthodontist, and has been placing dental implants surgically since 1975.