Have you run into one of the many dentists offering one day or same day implants? If you haven't, a quick Google search will bring up armies of dentists offering you a quick fix. There's one reason why we won't promise you one day or same day dental implants: a good implant takes longer than a day to place.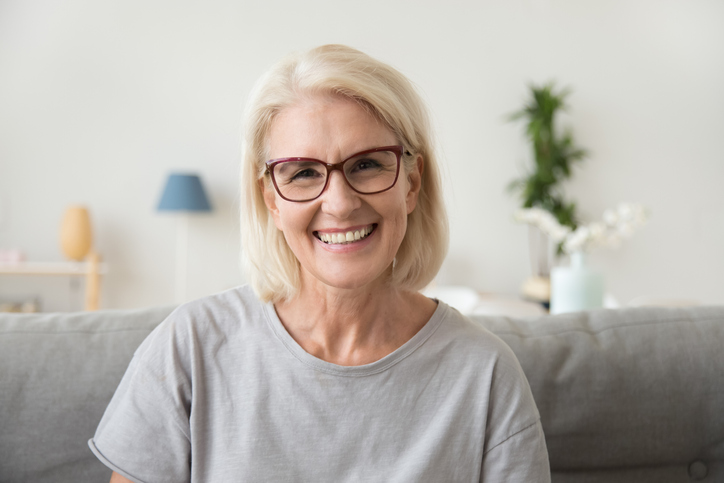 A dental implant can last for the rest of your life. Do you want to get the fastest, cheapest fix for something you'll have in your mouth for the rest of your life? Instead of going somewhere that rushes you through the process, go somewhere that does it right the first time—hopefully, it'll also be the last time.
What is an implant?
Most people have an idea about what they want when they begin considering implants, but the procedure is often more complex than people are aware of, and the difference between the quality of service someone receives is greater than they often realize.
You should always get implants placed by a licensed, practicing prosthodontist. A prosthodontist is a specialist when it comes to dental prosthetics like crowns, bridges, veneers, dentures, or implants. They've studied for three more years than your average dentist, and they form and fit these implements all day long.
Implants are the best option for retaining bone density and health, and they are also the only option that should last your lifetime if well maintained. They act and operate almost exactly like your original teeth, and the work of keeping up with them is much less than what's required for dentures. With all these benefits, it isn't surprising that they are also a little more expensive.
What is the procedure like?
If you read the rest of one of these articles promising one day implants, you'll find they often take longer than a day.
One website, although the Google advertisement reads "same day implants," doesn't include the phrase "one day" or "same day" anywhere else in the article. Another article includes two appointments before the appointment where you get implants and your temporary teeth. Your permanent teeth are still another appointment away!
It isn't surprising that there are a couple appointments before you're done. This is what it takes to do a good job. The main difference between us and them is that we just aren't willing to tell you that it only takes one day.
When you walk into our office the first time, we'll talk with you about timelines, options, and costs. We'll also make sure that you're a good candidate for the option you're considering. This includes making sure your jawbone is healthy and ready for an implant. Some people who want implants might not have the bone density necessary for the operation, and some may need bone grafts before placing the post.

When you do come in to get your implants with us, we'll insert the post of the implant. This is the part that goes into the gum and reaches the jawbone. We'll give you a temporary tooth that will sit on top of the post for a couple of weeks.
The largest problem with one day implants is that they don't give time for your bones to form around the post, a process called osseointegration. It takes three weeks for this process to happen, and only afterwards will we place the permanent tooth on top of the implant post. It's actually critical for your oral-health that you don't get one day implants.
Come talk to us
At Dr. Stone's practice, we offer complimentary consultations to new and prospective patients. We believe the information you're looking for to make your oral-health decisions should be free. We'll never charge you to come in and talk things through.
Reading an article online isn't the same as sitting across a table from the person doing the procedure. You should come in and start the conversation. Dr. Stone has been practicing for over thirty years, and would love to help you figure out what's right for you. Schedule your appointment today.