The Beauty of Dental Veneers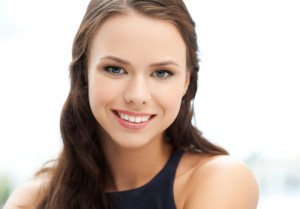 Dental Veneers are a simple solution to fix teeth that are:
have worn enamel
are unevenly aligned
are abnormally spaced
Dental Veneers are especially useful when the damaged tooth is one that is in the front of the mouth and visible when speaking and smiling. Dental Veneers are very, very thin pieces of porcelain or composite material that are custom made for each individual and bonded right onto the tooth. Since a tooth must be prepared before the Veneer is put into place, by removing a wafer-thin layer of the tooth, placing a Veneer is a permanent solution. With good oral care at home, Veneers can last about ten years, or more and are easily replaced.

How to Care for Dental Veneers
Caring for Dental Veneers is just like caring for natural teeth:
Brush at least twice a day
Floss at least once a day
Use a soft toothbrush
Brush with non-abrasive toothpaste
Avoid chewing on hard objects like ice, hard candy, pens and pencils
Let your dentist know if you grind your teeth. A mouth guard can be specially made to prevent grinding.
Avoid foods and drinks that can stain your teeth.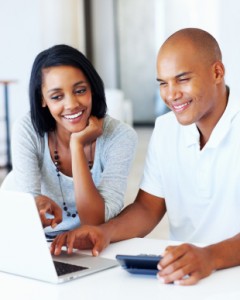 Although Veneers are resistant to stains, the natural teeth that they cover, are not. To keep Veneers looking their best, the natural tooth that is covered, and surrounding teeth, should be kept as stain-free as possible.
Getting your teeth cleaned and whitened before having the Dental Veneers made, will ensure the best and brightest possible smile.
Repairing Dental Veneers
Dental Veneers are pretty sturdy, but can be chipped or cracked because of trauma or teeth grinding. It is possible to repair a Veneer if it has a smooth break but the repair line may eventually stain. The best way to repair a Dental Veneer, especially those made of porcelain, is to simply replace it.
Getting regular six-month dental check-ups is important. Veneers can't protect the underlying tooth from decay, so identifying potential problems before they become difficult to manage, is part of a good oral hygiene regime.
The Cost of Dental Veneers
Many veneers are as strong, or even stronger, than natural tooth enamel and can last from 5-20 years. We are often asked how much veneers cost. Depending on the material, the process used to place the veneers and other factors, veneers can cost between $800 to $2,000 per veneer.
Dr. Stone and daVinci Veneers
As a Prosthodontist, and Cosmetic Dentist, Dr. Stone specializes in the repair and restoration of damaged or missing teeth. He uses high quality daVinci Veneers, which are created at the daVinci Dental Studio in California. Dr. Stone also has an on-site laboratory, and works with his own skilled lab technicians to create teeth that look so good, only you know that you have Dental Veneers in place.
Contact Us
Please give us a call if you have questions about Dental Veneers and to make an appointment to find out if Dental Veneers are the solution to getting you a healthier and more beautiful smile.